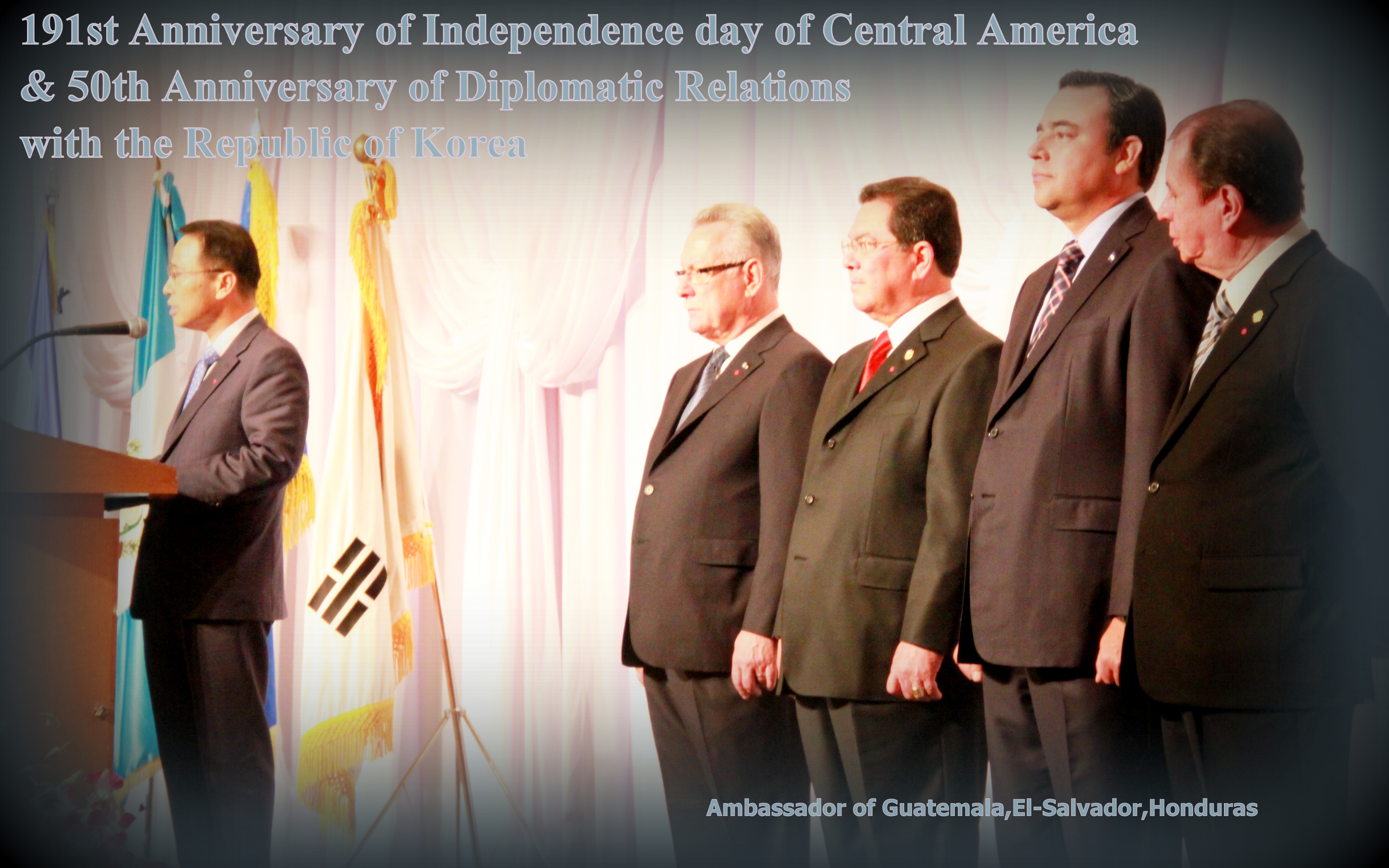 The Ambassadors of the Republics of Costa RIca, H.E Manuel Lopez Trigo; El-Savador, H.E Hector Gonzalez Urrutia; Guatemala, H.E Rafael Salazar Galvez and Honduras, H.E Michel Idiaquez Baradat and their spouses invite the
President of
ICFW, Mr. Kwang Yul Shin, on
the occasion of 191st Anniversary of Independence of Central America and 50th Anniversary of Diplomatic Relation to the Rep. of Korea was held on 19th September '2012 at Grand Hilton Hotel, Seoul.
Several Diplomatic corps
attended the occasion to witness the celebration of the Central America.
(such as the Ambassadors from Israel, Kyrgyzstan, Holy See, Bangladesh, Chile,Angola, Dominican Republic and a lot more..) and of course the President of ICFW, Mr. Kwang Yul Shin is also present in this occasion.
The Ambassador of Guatemala H.E Rafael Galvez take a short thanks giving speech to the audience and to the Korean Government.
Mr. Nam Jong Hyun, CEO glami lead the commemorative toast.
The occasion was successfuly performed within 2 hours, started at 18:30pm and end up at 20:30pm.