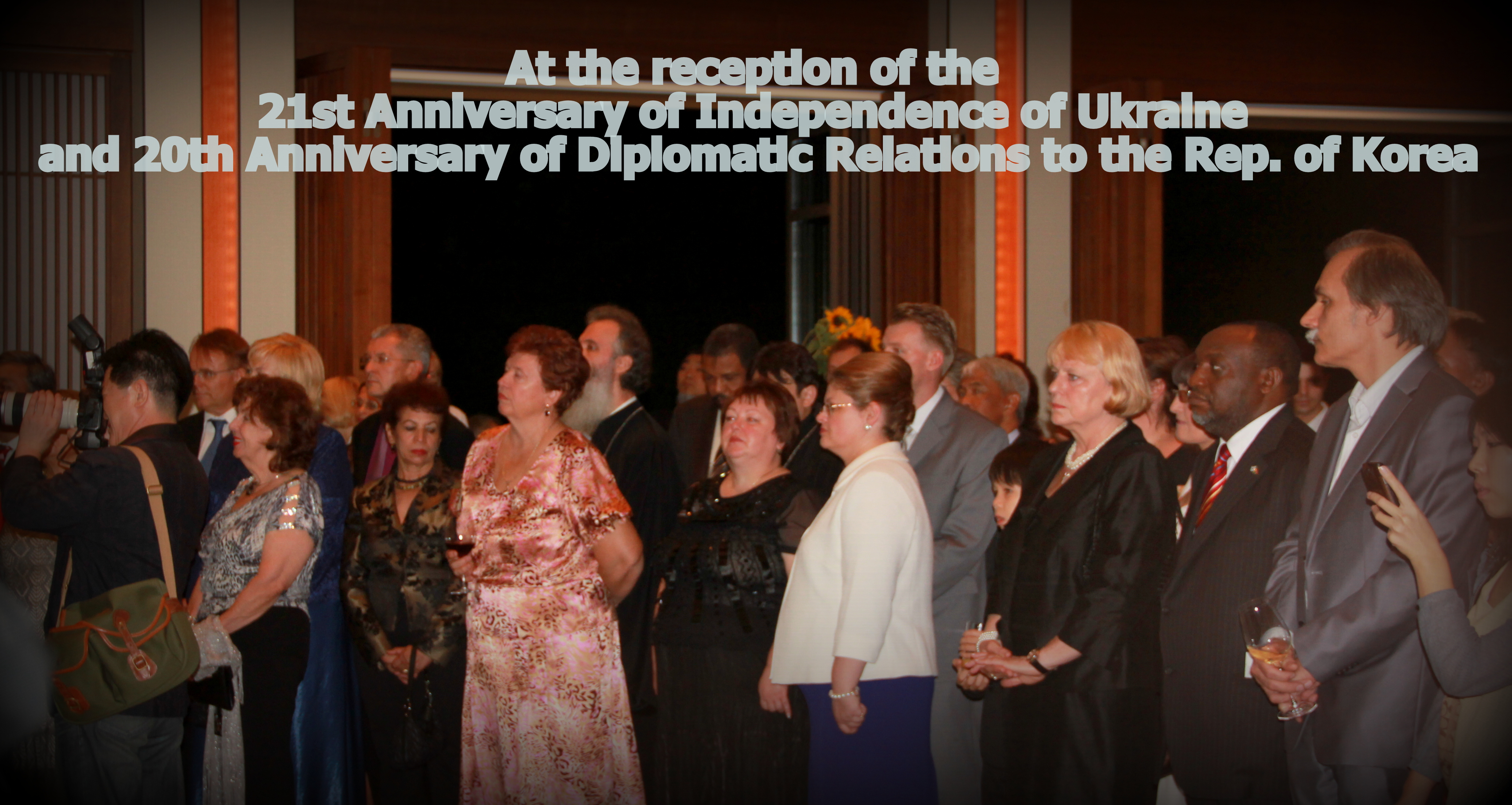 The 21st Anniversary of Independence of Ukraine
and 20th Anniversary of Diplomatic Relations to the Rep of Korea
was held at Emerald Room, Shilla Hotel, Seoul on September 20, 2012.
18:30PM-20:30PM
The occasion was attended by our President, Mr.K.Y Shin and various known Diplomatic corps both foreign and local. From local such as Mr. An Hong Joon, Chairman of the Foreign Affairs, Trade and Unification Committee of the National Assembly heads and staff members of the diplomatic missions accredited in the Republic of Korea, Also, Mr. Kim Dong Min POSCO E & C Vice-President and HYUNDAI CORPORATION Vice President Mr. Lee Sukyu, scientists of leading educational institutions, cultural and artistic elite, clergy, members of the Ukrainian community
The speech of the Ambassador of Ukraine to the Republic of Korea
H.E Vasyl Marmazov mentioning the achievements of both country (Korea and Ukraine) in the development of the bilateral relations over the past 2 decades.He hopes that the development of bilateral relations will continue to develop more.
Im Hyung-Joo,
famous Korean pop operatic tenor and pianist Kim Jin Ho performed during the event.
The students of the Department of Ukrainian Studies of the Hankuk University of Foreign Studies,