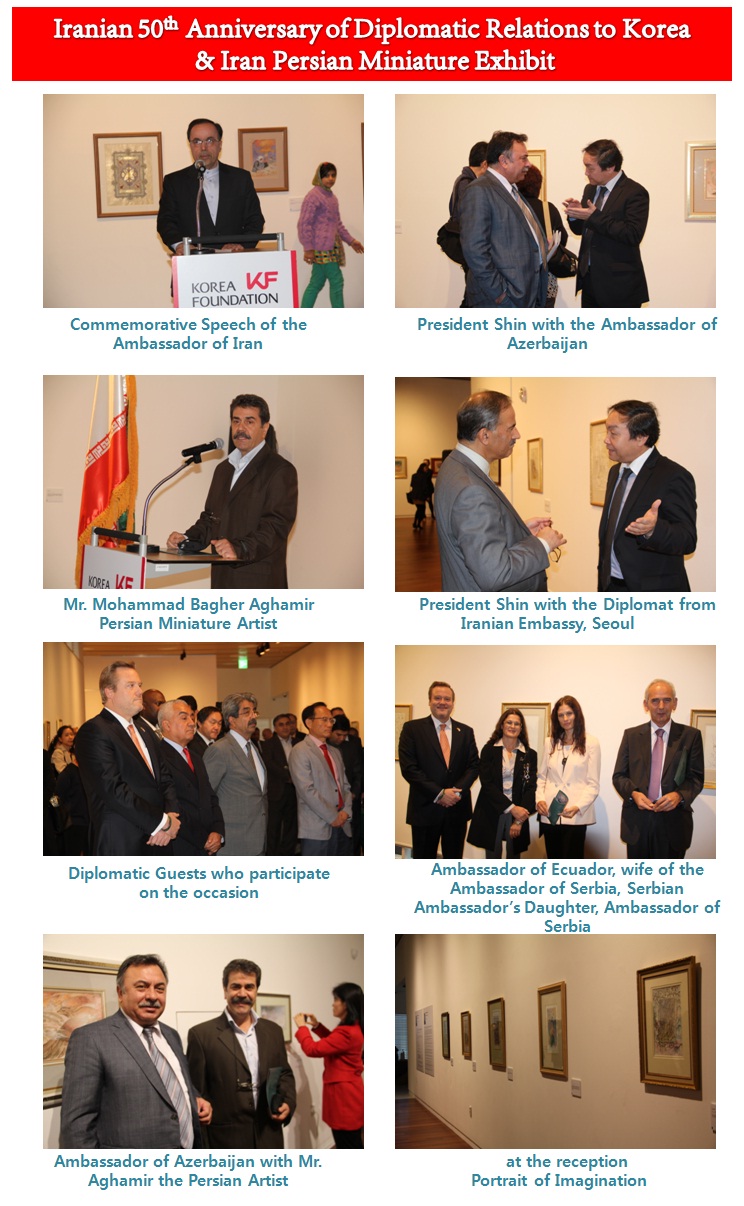 President Shin of ICFW attended the Commemorative 50th Anniversary of Diplomatic Relations between the Islamic Rep. of Iran and the Rep of Korea.
on (Wed) October 24th 2012,
at the Korea Foundation Cultural Center Gallery, Seoul.
Slight details about Persian Miniature:
A Persian miniature is a small painting on paper, whether a book illustration or a separate work of art intended to be kept in an album of such works called a muraqqa. The techniques are broadly comparable to the Western and Byzantine traditions of miniatures in illuminated manuscripts. Although there is an equally well-established Persian tradition of wall-painting, the survival rate and state of preservation of miniatures is better, and miniatures are much the best-known form of Persian painting in the West, and many of the most important examples are in Western, or Turkish, museums. Persian art under Islam had never completely forbidden the human figure, and in the miniature tradition the depiction of figures, often in large numbers, is central. This was partly because the miniature is a private form, kept in a book or album and only shown to those the owner chooses. It was therefore possible to be more free than in wall paintings or other works seen by a wider audience.