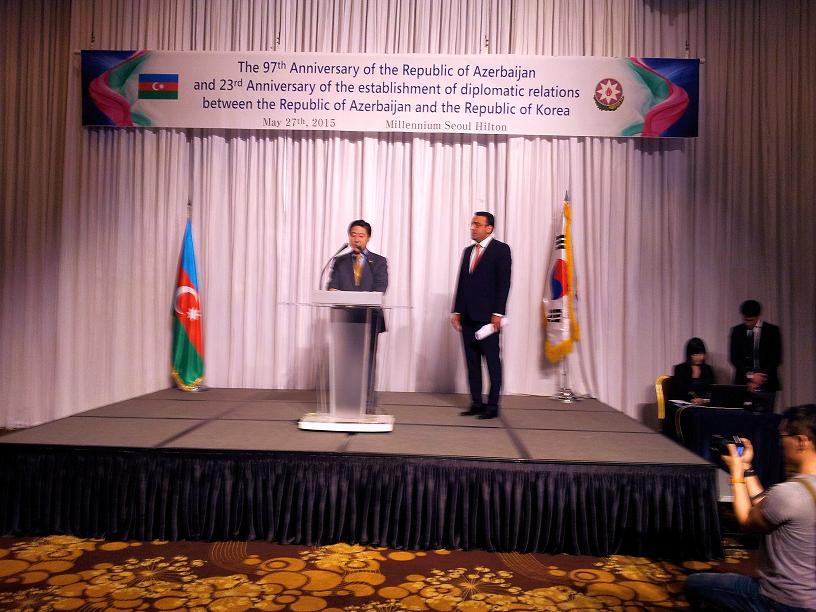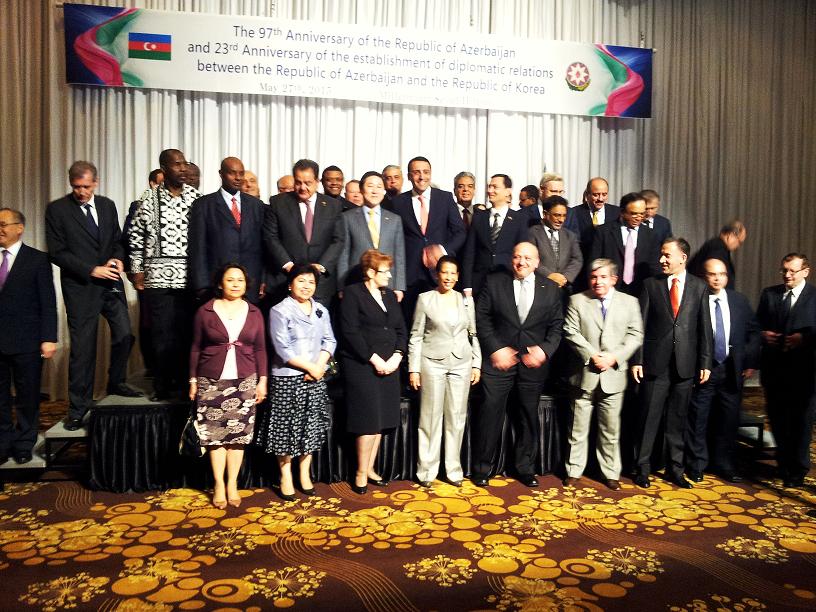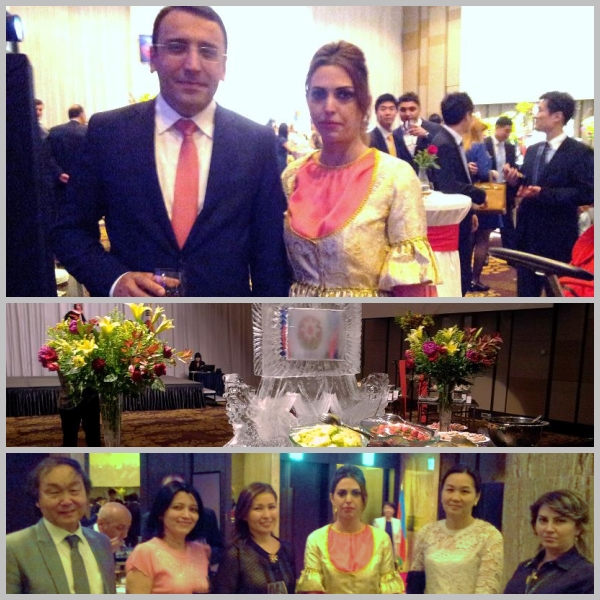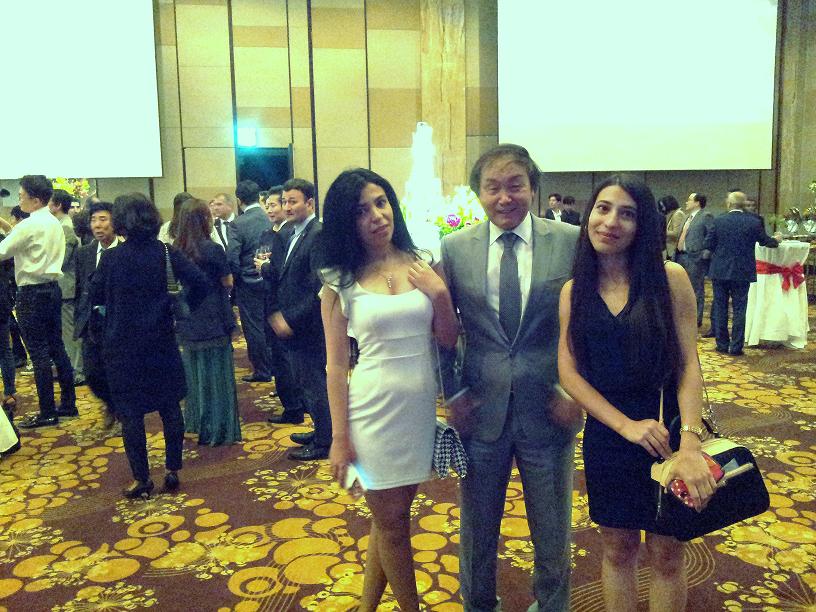 .
Minister of Oceans and fisheries Mr.Yoo, Kijune, congratulatory speech at the 23rd Anniversary establishment of diplomatic relations between Korea and Azerbaijan,
organized by Azerbaijan Embassy in Seoul 27th May 2015
Exceptionally Minister Mr. Yoo Kijune was very popular with all ambassadors and pictured together as well as ambassador of Azerbaijan Mr.Ramzi Teymurov and his wife Mrs. Teymurov were very kind to all always, since when they arrived in korea 3 years ago.
icfw President Mr. Shin attended the event, and met the students who come from Azerbaijan and others, studying at the different universities in korea
He asked a few questions about after finished studying, in what reasons many foreign students return to their hometown or other countries
Answered that 1. living cost is very higher 2. job opportunity in a narrow path 3. working condition(customary) is not suitable in case of foreigners 4. not for fun very much...!?
At the 97th National day of Republic of Azerbaijan at Millenium Hilton
in Seoul Korea 27th May 2015