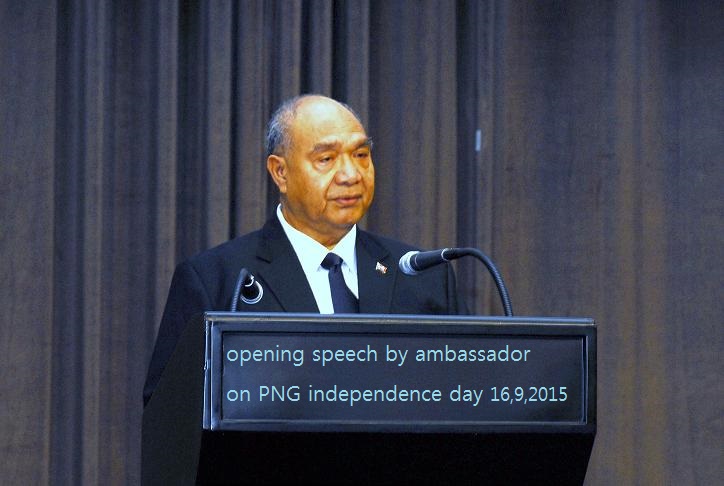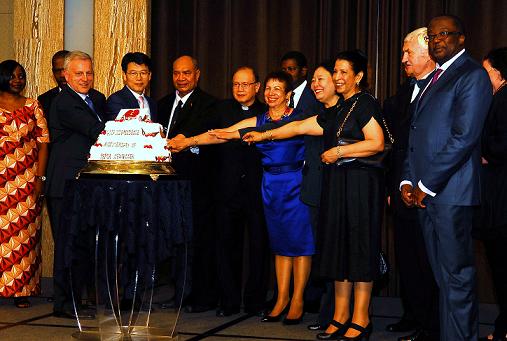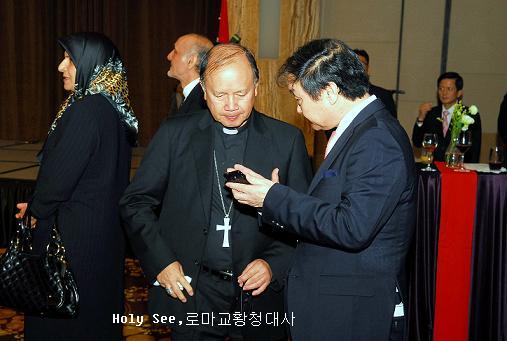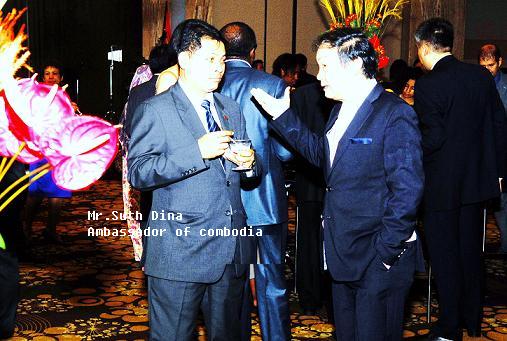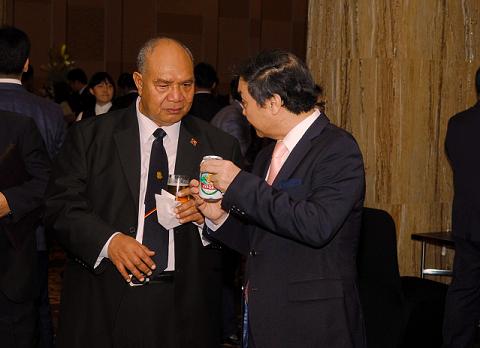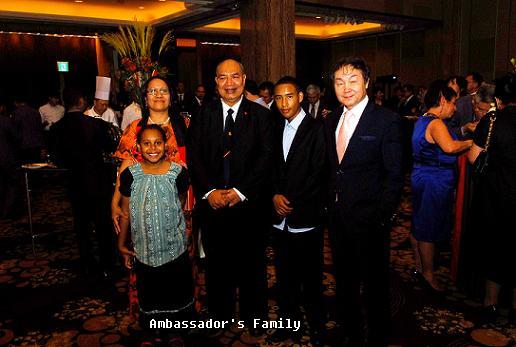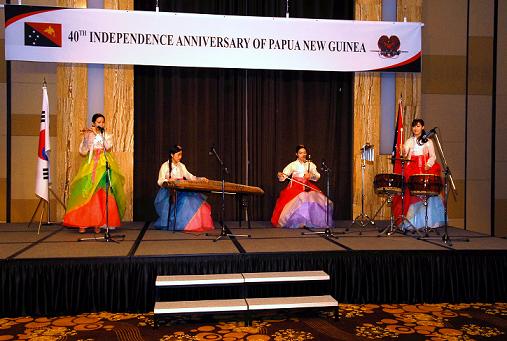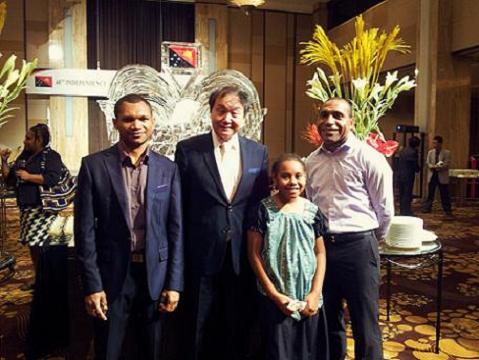 icfw 신회장은 파푸아뉴기니아 대사관 행사에 참석한 학생들에게
어떤과목이 뉴기니아 학생들에게 관심을 가지고 있느냐? 질문에
새마을운동 학문이라고 말하며 현재 20명 내외 학생들이 각분야에서 공부하고 있으며 "빨리빨리" 한국문화에 이해와 , 길거리 특히 극장, 매점. 매표소 등에서 의사소통이 잘 되지 않네요" 라고 말했다
Message from the Ambassador of PNG
Papua New Guinea is a country one can be truly amazed because of its incredible diversity both culturally and geographically. It is land that occupies 1 percent of the global land-mass yet holds about 7 percent of the world's biodiversity.
Papua New Guinea is located in the tropical waters of the Pacific Ocean and shares a common border with Australia to the South, Indonesia to the west and Solomon Island to the East. Its environment is unspoiled and still vastly unexplored. PNG without doubt has a myriad of spectacular marine and terrestrial life the is not found anywhere in the world.
Papua New Guinea has a colorful short history. Our first contact with the outside world was around 16th century which was one of those last discoveries made by Portuguese and Spanish explorers. Before and after the world wars, the country was colonized by three different countries. Papua New Guinea attained its independence from Australia on the 16th of September,1975.
As a newly developing state, Papua New Guinea was quick to adapt itself to the global economic environment. Because Papua New Guinea is highly blessed with abundant natural resources, it was able to export all its natural resources all natural resource to the global market to support its growing economy. Economically, Papua
New Guinea has more to offer to the global community in the future. On a reflective note, Papua New Guinea has benefited a lot from its partnership with many counties. in particular, Papua New Guinea is greatly appreciate of the mutual friendship with the Korean and its people. Our growth and development has been the result of this strong partnership that was established over the past years.
This year marks the 40th Anniversary of our independence. I am pleased to the convey the appreciation of Government of the independence State of Papua New Guinea to government of the republic of South Korea. Organizations, Institutions and its people for the continuous support and friendship shared over the these years.