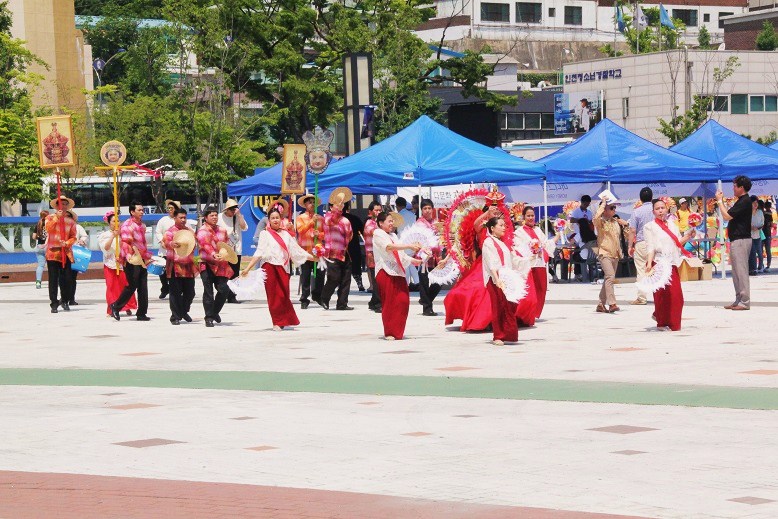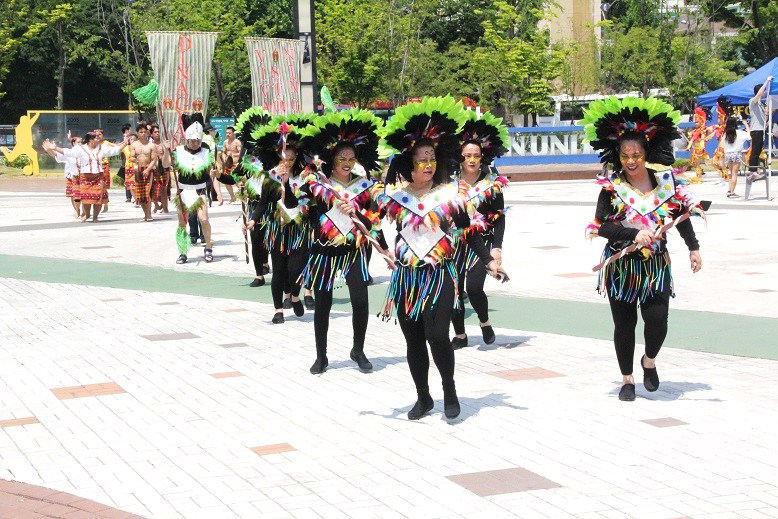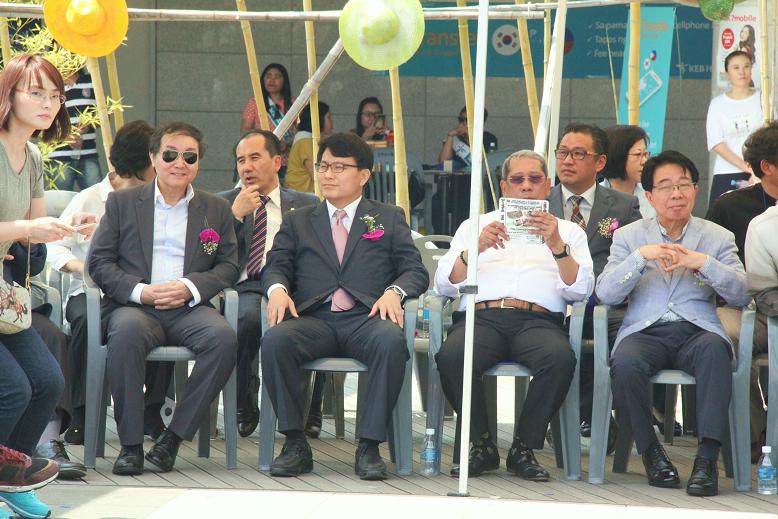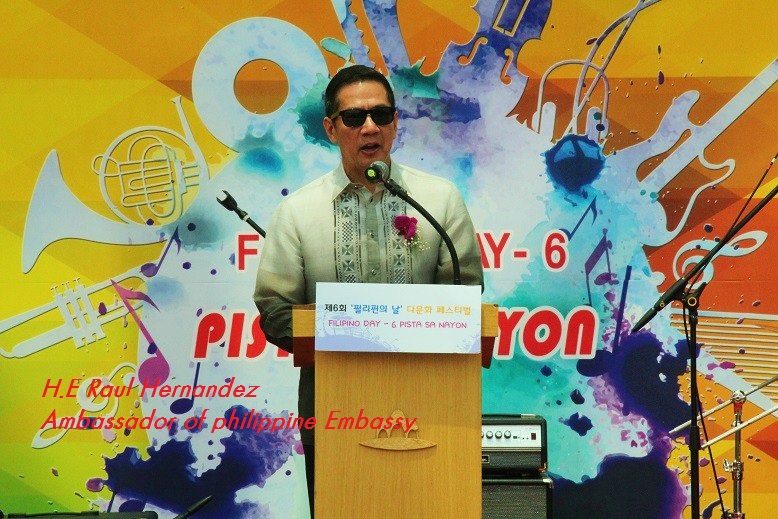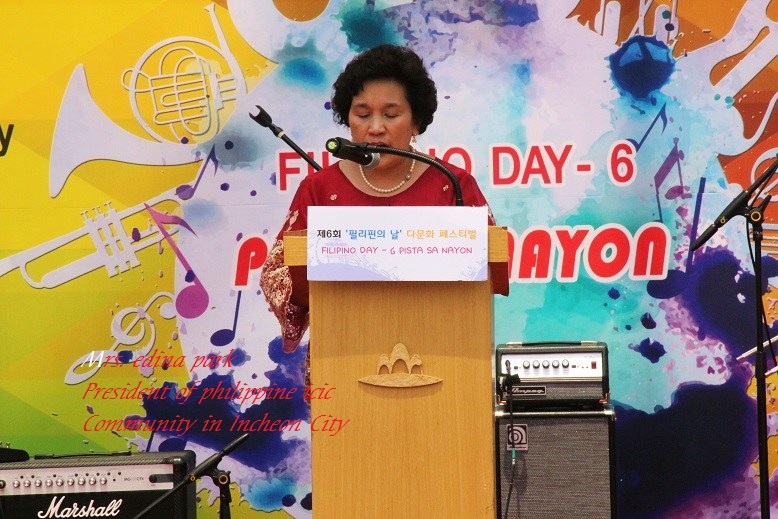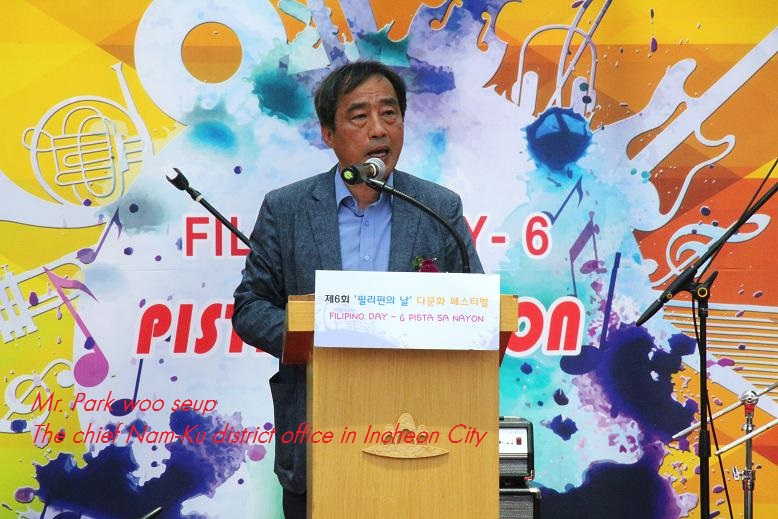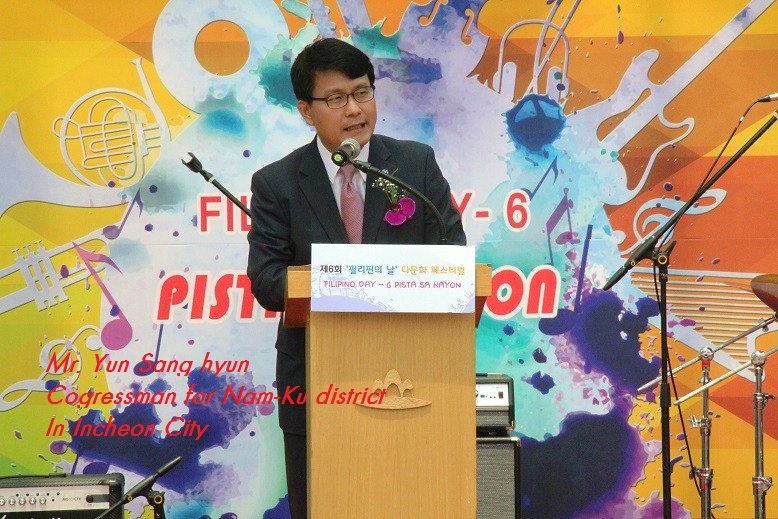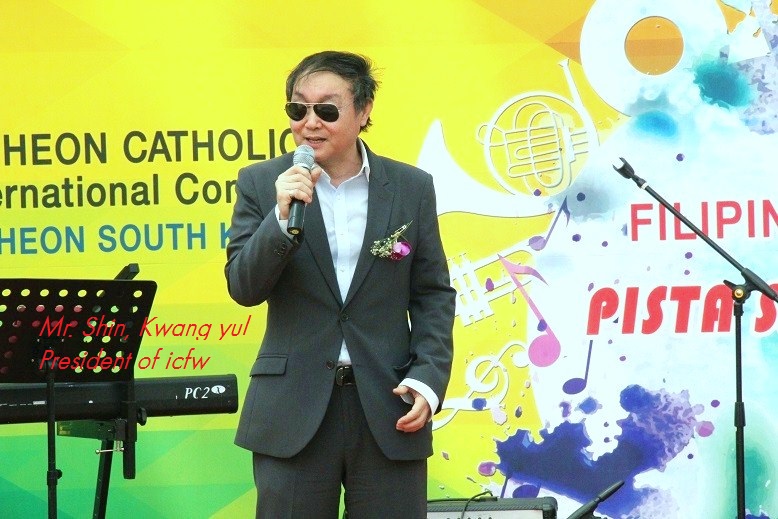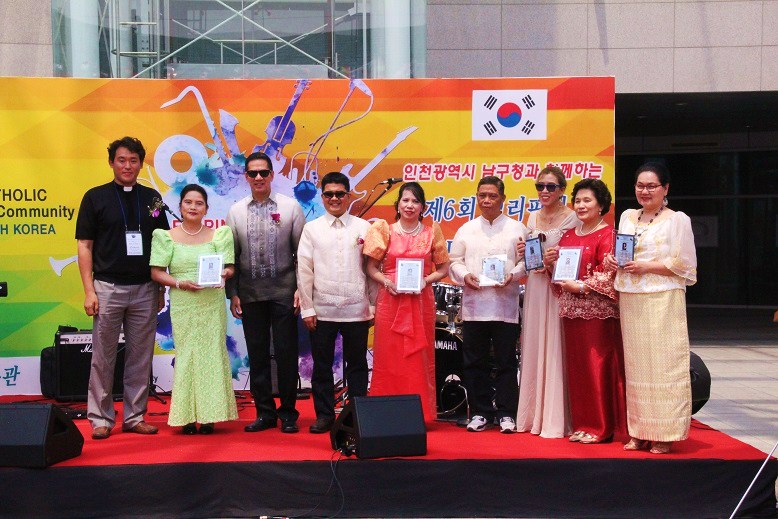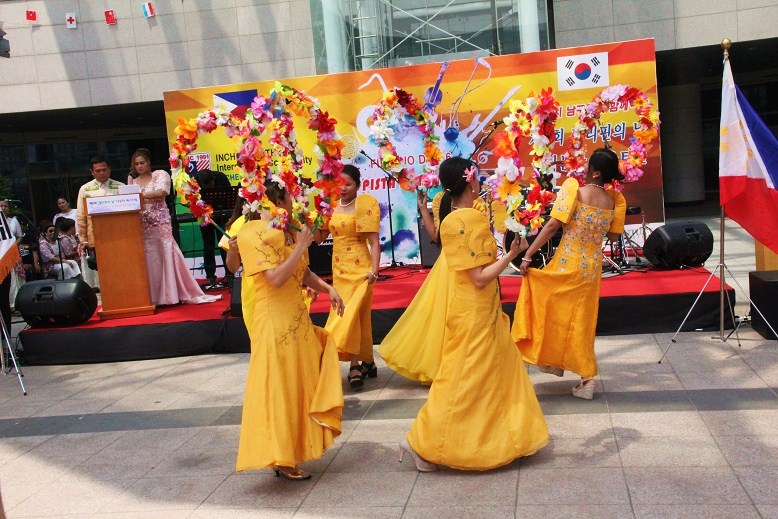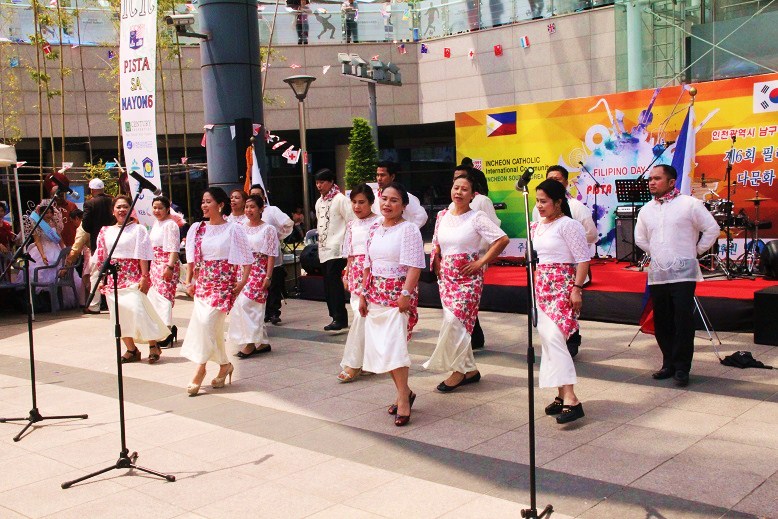 인천 남구청과 함께하는 필리핀 날 기념행사가 인천 남구 도원역 광장에서 박우섭 청장과 내빈 필리핀 대사 , 윤상현 (남구)국회의원, 박영복 인천 FC 축구단 사장, icfw 신광열 회장 그리고 주관하는 알빈 신부님 과 박 에드나 필리핀 icic 대표를 비롯한 약 500여명의 공연자들과 필리핀 주민들이 참석한 가운데 다채로운 행사가 진행 되었다. 이 날 공로가 있는 필리핀 주민들에게 파울 헤르난데스 대사가 감사패를 수여하였다.
.
Special message
(
신광열 회장 경려축사
)
22.5.2016
president of icfw (international conference of foreigners welfare)
Ladies and Gentlemen and boys & girls
I am so delighted to see all of you here again.
Specially ambassador of philippine H.E roul Herenandes
president of icic Mrs. Edina Park and distinguished guests
I remember that when I see you the beginning of coming to korea for about
seven to nine years ago , You were seriously struggle with the residing everywhere in korea and in spite of everything korean language, bad working
and living condition, you did put up with all kind things that now you seem be
very much settled down in korea. it's excellent
Today I say, as matter of fact, the preparing these kind of icic and philippine culture event
it is not easy, but your effort always did successfully every year, It's tremendous
The point is to say all of you,
Congratulation on what icic is doing for, and trying to show up your pride and
the philippine national honor, which I respect you all
It's very much impresssive
Have a good this afternoon and God bless you.