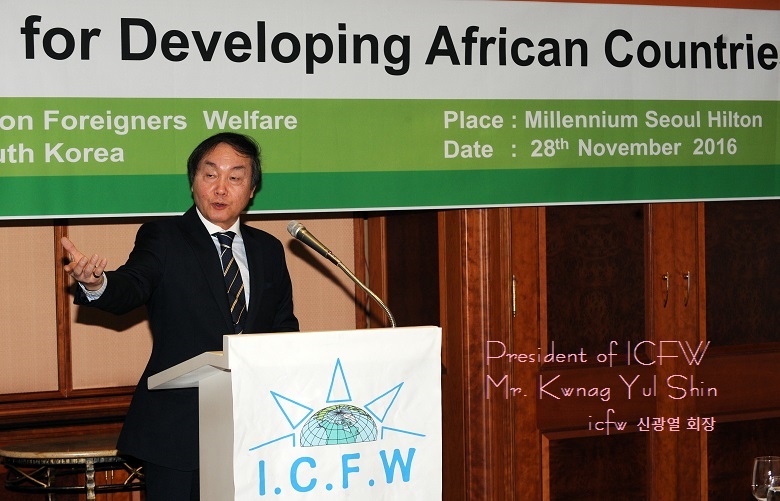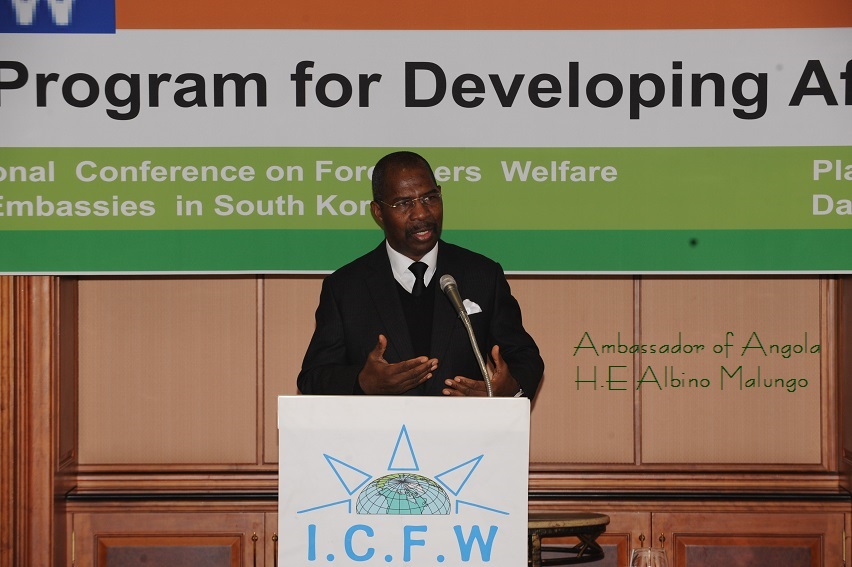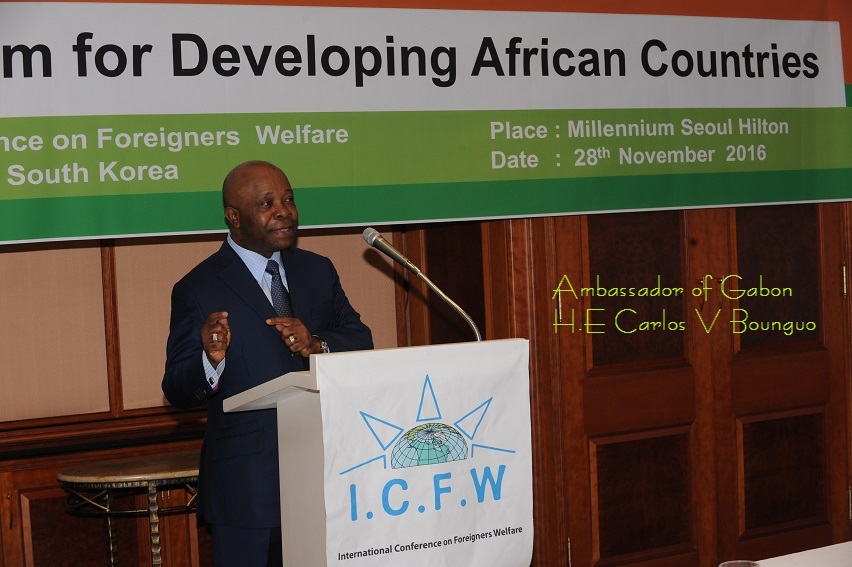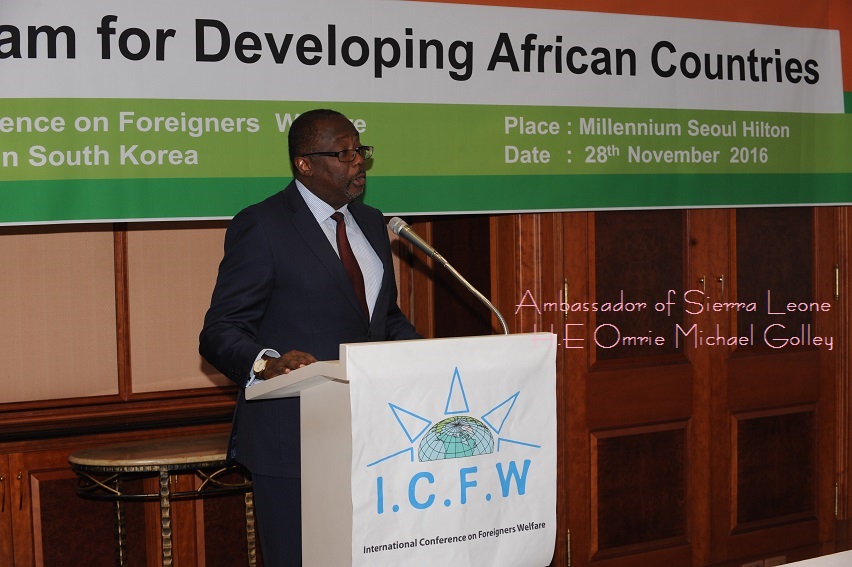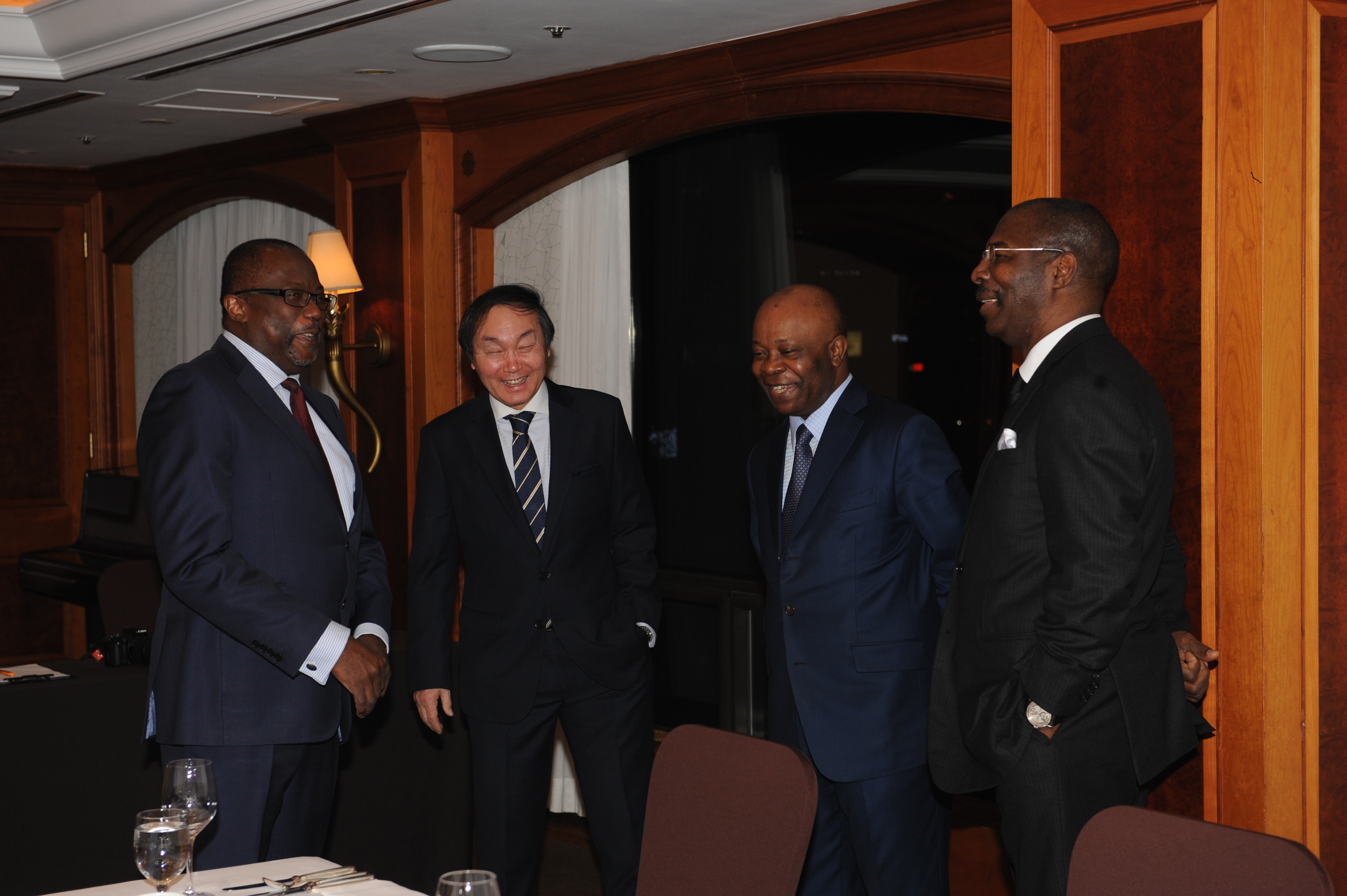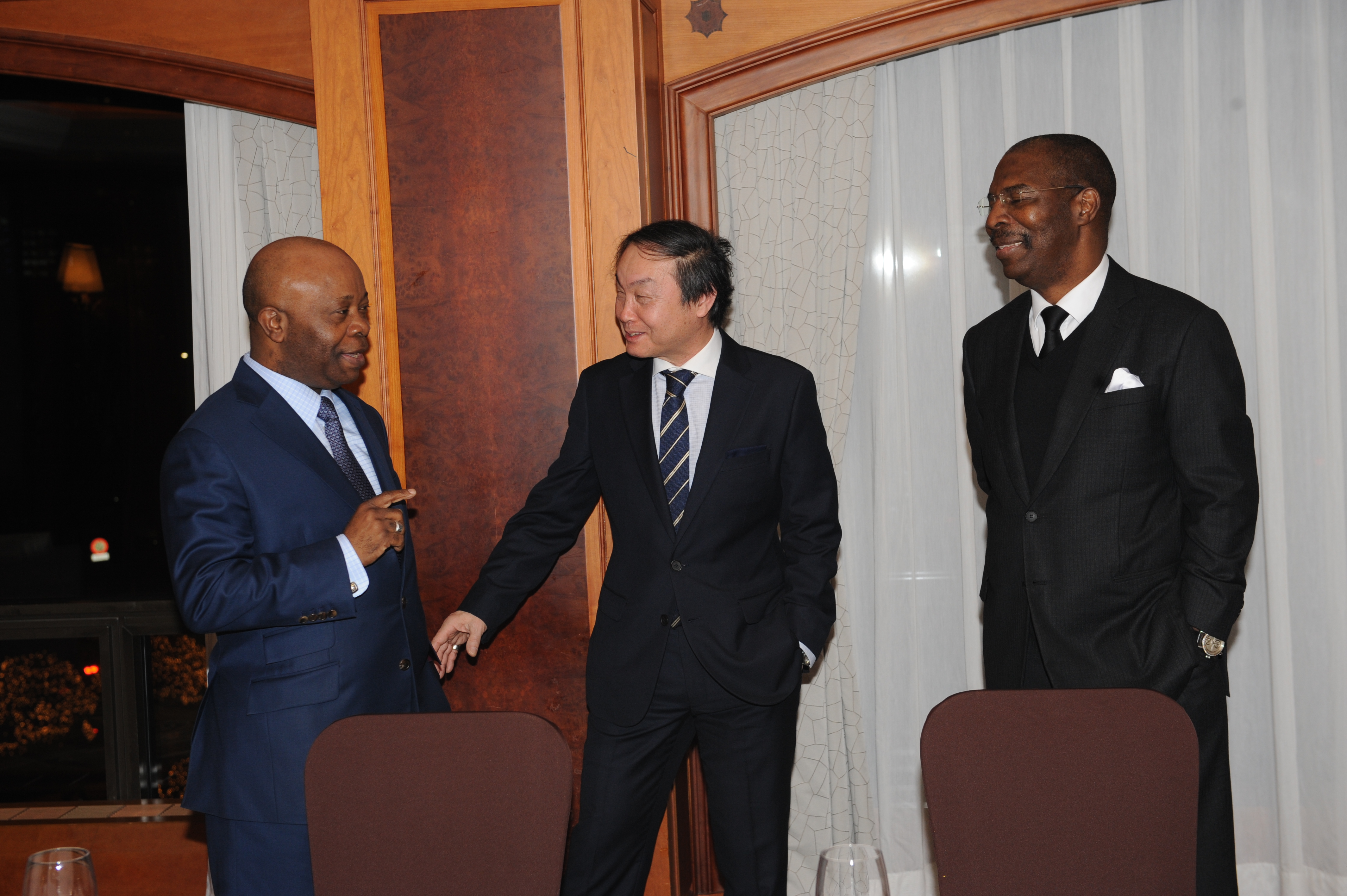 icfw 신광열회장은 14개국 주한 아프리카 대사관 국가를 위한 새로운 "upgrade program for Arican countries 이라는 제목으로 재1회 국제회의를 28일, Millennium Seoul Hilton Hotel 에서 개최 하였다. 이날 신회장은 특별히 14개국 ( Angola Congo Cote'd Iovire Ethiopia Ghana Gabon Kenya Nigeria Rwanda Senegal Sierra Leone South Africa Sudan and Zambia ) 아프리카의 미래의 발전을 위한 특별한 프로그램을 발표 제시하였고 참석한 주한 아프리카 대표회장 H.E Albino Malungo 비롯한 아프리카 대표 대사들은 신회장에 감사함과 지속적인 발전계획을 논의하도록 결의되었다.
The Dean of All African Countries in South Korea and
The Ambassador of Angola, H.E. Albino Malungo delivered the opening remarks, on the 1st Upgrade program for Developing African Countries. The conference was held at the Millennium Seoul Hilton Hotel, last November 28, 2016. It was organized by the International Conference on Foreign Welfare (I.C.F.W) President. Mr. Kwang Yul Shin. H.E. expressed his gratitude to the efforts of Mr. Shin to help the whole African nation. The ambassador also said that he is truly impressed by the effort and passion of the I.C.F.W. He said that he is more than willing to cooperate and extend his hand on formulating and making the projects of the I.C.F.W. for the African people. He also thanked the Mr. Shin on inviting him in the said conference.
The Ambassador of Gabon, H.E. Carlos Victor Boungou, one of the delegates in the conference shared some insightful remarks in front of the participants. H.E. said that he is grateful for the invitation. He reiterated that the Embassy of Gabon is willing to participate in projects that will help its citizens to improve their quality of life. Also, he will contribute to share some ideas on the project that will ultimately help the African people help their nations, by a special education program being proposed by the I.C.F.W. He also hopes that they will continue their partnership with the I.C.F.W. in future projects.
The Ambassador of the Republic of Sierra Leone H.E. Omrie M Golly to South Korea, took the podium to share a words to the delegates. H.E. opened his speech by thanking the organizer of the conference Mr. Shin. He said that the people of Sierra Leone really appreciate the concern given to their people by the I.C.F.W. He is also thanked the Mr. Shin for inviting him and his colleagues to make programs and share ideas through the conference. He wished that the cooperation between the I.C.F.W. and the African nations will continue to grow and develop.