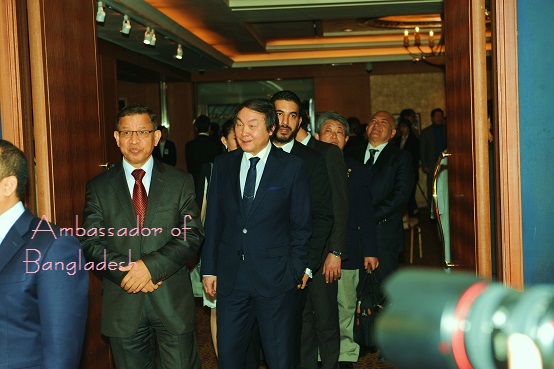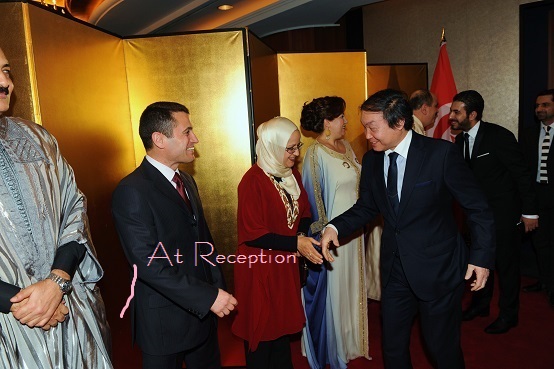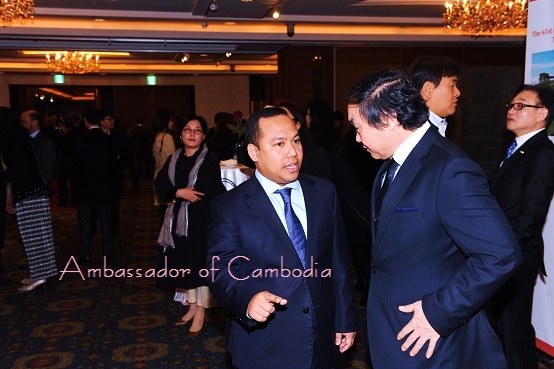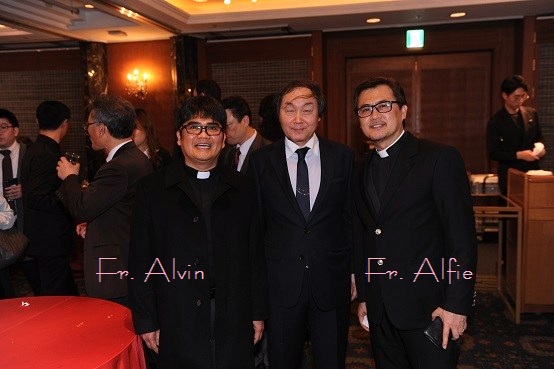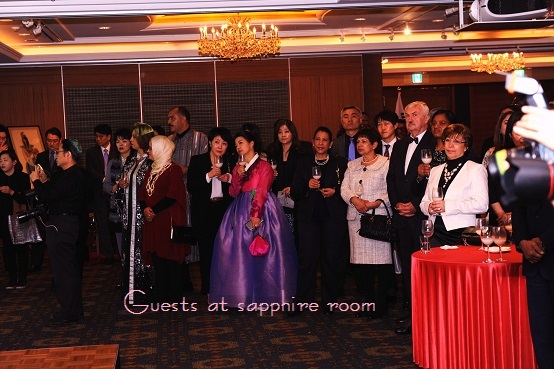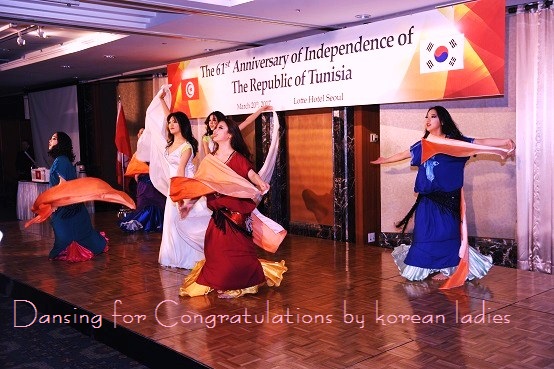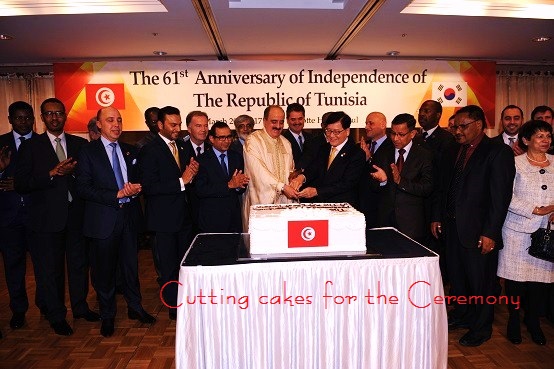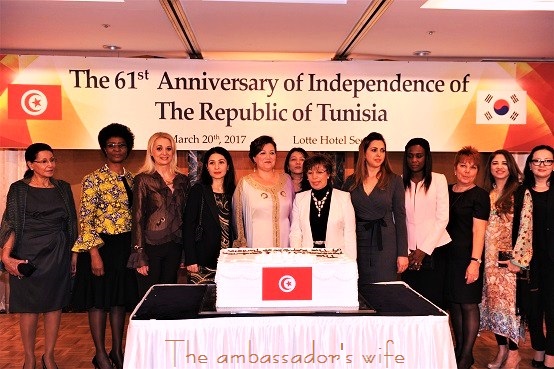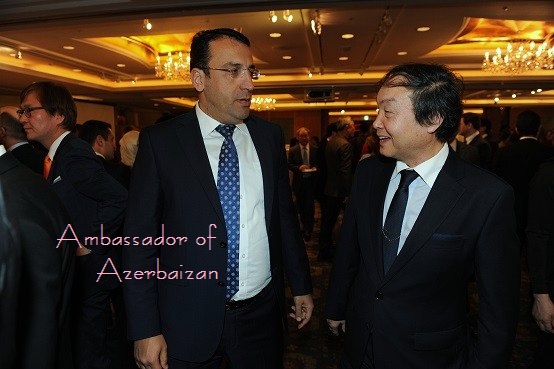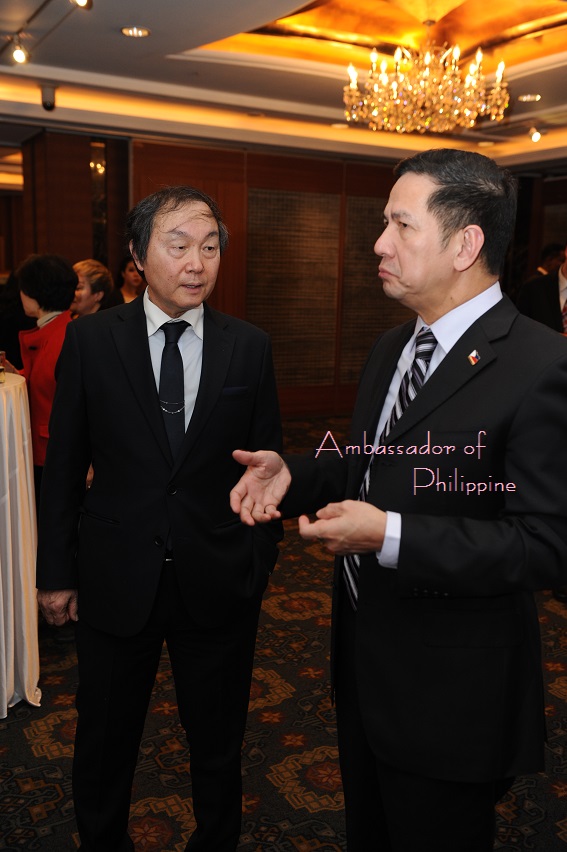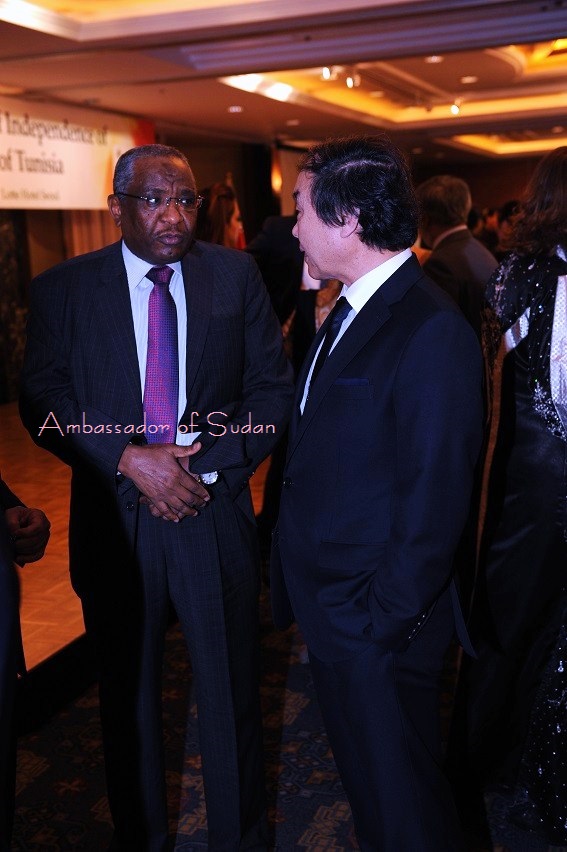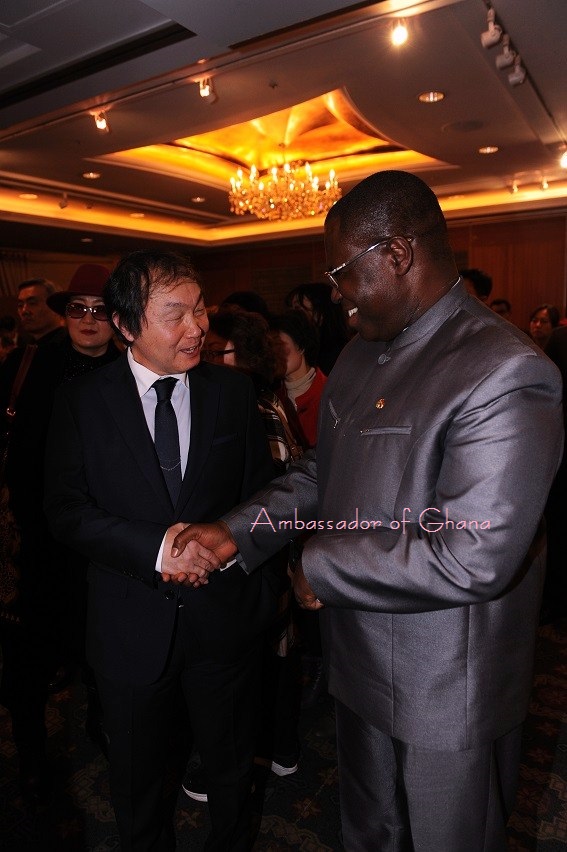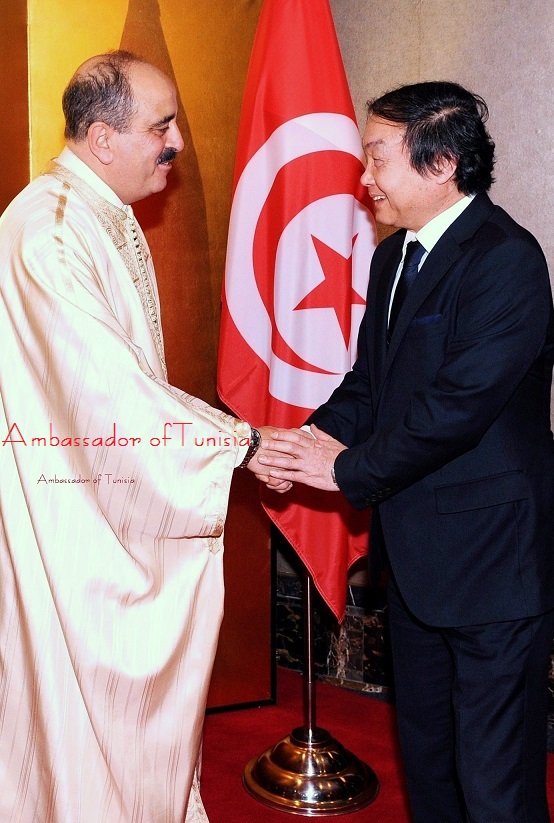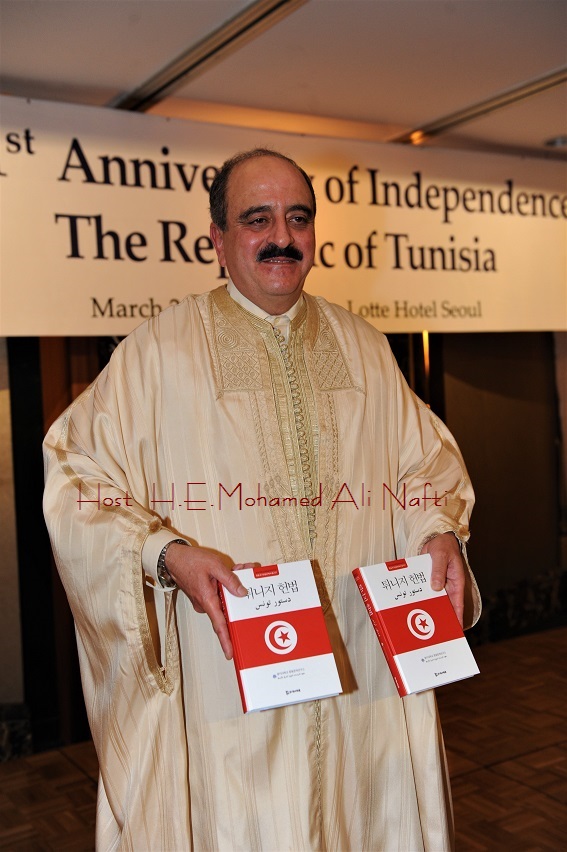 2013년 2월에 주한 튀니지 대사로 부임한 H.E 모하메드 알리 나프티 대사는

평소 좋은 성품과 매너로 외교관들과 한국인들에게 많은 호감을 갖고 있다. 대사는 61주년 튀니지 독립기념일 리셉션에서 다음과 같이 외교적 축하

message 를 전달하였다
20th March 2017
Excellencies,
distinguished guests Friends of Tunisia, Fellow citizens
ANNYUNGHASIPNIKA (안녕하십니까?) YEOREOBUN (여러분)
I am deeply grateful to all of you for gracing us by your presence in this auspicious occasion commemorating and celebrating the sixty first anniversary of Independence of my country, Tunisia.
Allow me to welcome his Excellency Minister of Health and Welfare, Mr. JUNG Jin Yeop, our guest of honor who joined us in this meaningful event.
And it's with equal honor that I welcome H.E Mr SHIM Jae-Kwon, Chairman of Foreign Affairs and Unification Committee in the National Assembly whose distinguished members have always expressed their political support to my country.
We shall always rely on the very valuable support of the parliamentary diplomacy to enhance our bilateral cooperation.
Ladies and Gentlemen
61 years ago in 1956, Tunisian people retrieved its freedom and independence and set up its first sovereign and modern republic. Significant and valuable accomplishments have been achieved, particularly in the fields of women empowerment, education, health care, culture and tourism, thanks to a strong political will and efficient national institutions.
In January 2011, the Tunisian people expressed itself in a spontaneous revolution with a very high civilian and peaceful manner for more freedom, justice and dignity.
Since then, the consolidation of the corner stones of the 2nd Republicin2014throughtheestablishmentofanewconstitutionand,fair presidential and legislature electionsen abled smoothly the success of the political transition towards the establishment of a young and promising Tunisian democracy. It's the fruit of dialogue and conversions whic hled to 2015 Noble Peace Prize.
Faced to a coward and unexpected wave of fundamentalism and terrorism, our army and security forces backed by a vibrant people, have been showing an exceptional resistance to combat and eradicate this scourge from our country.
Today Tunisia's big challenge remains in setting up a genuine economic transition for a sustainable democracy where security, development and, social justice, dignity and respect of Human Rights should prevail.
The international conference on economic support and investment which took place in Tunisia in November 2016, offered real business opportunities for our main partners, taking into account the newly adopted reforms and many comparative advantages.
In this regard, we highlight the participation of the government of Korea in this conference and look forward to ensuring a follow up of this commitment within a win-win spirit of cooperation and partnership.
It is high time for the Korean private sector to reconsider the very promising and attractive Tunisian site as well as the variety of products to be explored by KOIMA and its members particularly in their next trip to Tunisia.
KOICA, to which we are very grateful for its consistent assistance to Tunisia, is in a good position to confirm this economic progress.
We have also opened new avenues of bilateral cooperation in the field of ICT where Tunisia has been a suitable sparring partner for Korea in many electronic applications.
Projects in Health care, scientific and medical societies, agriculture, environment, scientific research, education, culture, women empowerment among other sectors have been identified to strengthen our bilateral cooperation.
I avail myself of this opportunity to praise the role of H.E the Minister of Health and Welfare in setting up a fruitful cooperation with Tunisia in this very important field.
We are very keen to further develop our cultural ties and we shall organize cultural events reflecting some aspects of the 3000 years of Tunisia's long cultural heritage to encourage Korean nationals to discover our country
More recently an academic Korean delegation led by Professor Moussa Kim delivered to the Tunisian Speaker a translation into Korean language of 2014 Tunisian Constitution.
Professor Jung A will introduce the thoughts of the prominent and outstanding, the Tunisian, Arab and universal scholar in sociology Abderrahmen IBN Khaldoun to the Korean Elite, and I should say CHUKHA HAPNIDA (축하 합니다) to all of you.
Mr Minister
Honorable member of the National Assembly
Excellencies Ladies and Gentlemen
While reiterating my warmest thanks to all of you for being our guests tonight, I would like to avail myself of this opportunity to wish to Korea, its vibrant people and civil society, more prosperity and stability, as well as longstanding friendship between Tunisia and Korea.
Thank you all.
KAMSA HAPNIDA (감사합니다)
Ambassador of Tunisia H.E Mohamed Ali Nafit
.