icfw 신광열 회장은 용산구 독서당로 위치하고 있는 주한 가나대사관을 방문 Dr. Joseph Agos 가나대사를 만나 지난 1차 회의 "아프리카 미래발전을 위한 업그레이드 프로그램"
(Upgrade program for developing African Countries) 결과의 관한 내용과 검토, 수정문제 그리고 제2차 회의를 준비하기 위한 다양한 견해를 듣기 위해 의견을 나누었다. 열띤 토론은 장소를 이태원 모처 음식점으로 이동 오찬을 나누며 지속 되었다. 특별히 국제법 박사학위를 소유하고 있는 가나대사는 세심한 질문과 예상을 잘 표현하였고, 신회장은 만족 할 수 있는 대답과 상호 협조하여 차기회의에서 좋은 결과를 갖도록 서로 연구, 노력하기로 약속했다.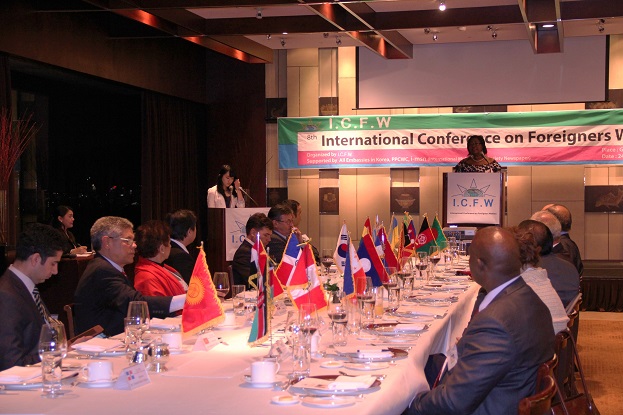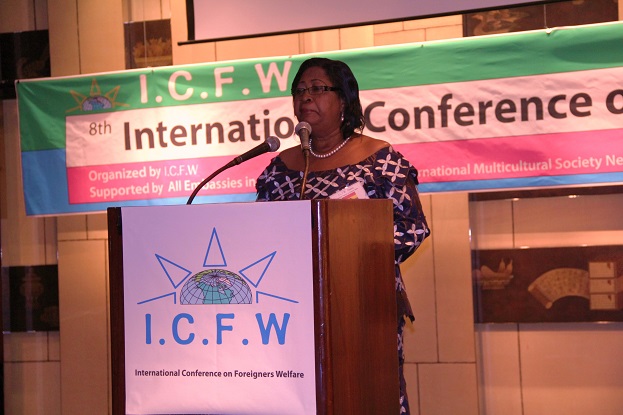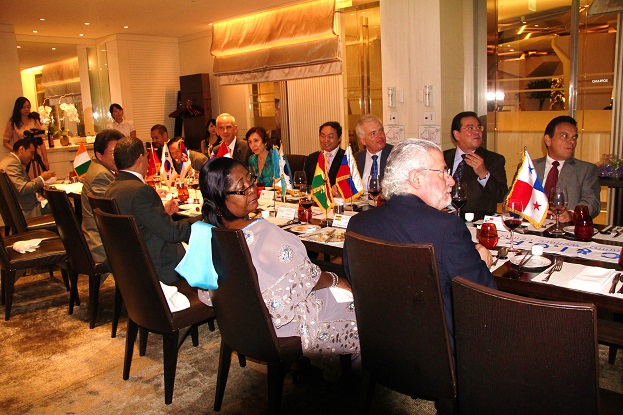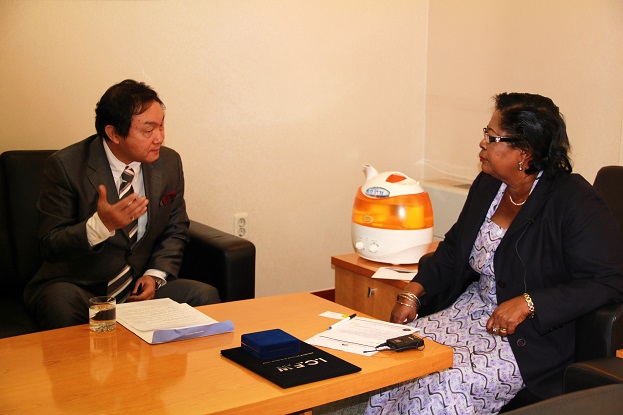 icfw 신광열 회장은 가까운 친분이 있었던 전 주한가나 대사 마그릿 클락-퀘시 Margraet Clarke-Kwesei 와도 집무실에서 만나 인터뷰를 했었고, 클락-퀘시 대사는 신회장이 주최하는 icfw 국제회의 때 마다 참석하여 우리나라의 다문화사회 발전에 많은 조언과 의견제시를 하였다.
Her Advise to Multicultural society in Korea, Koreans should absorb the people. They should be integrated into the society. Because in Ghana they are all integrated. No discrimination. If one of the parents is ghanians, automaticaly the children & the whole family is ghanians.
대사는 2013년 10월에 본국 Ghana 로 가셨고 지금은 교육 문화 국제교류 등 국가 고문역할로 활동하신다고 한다