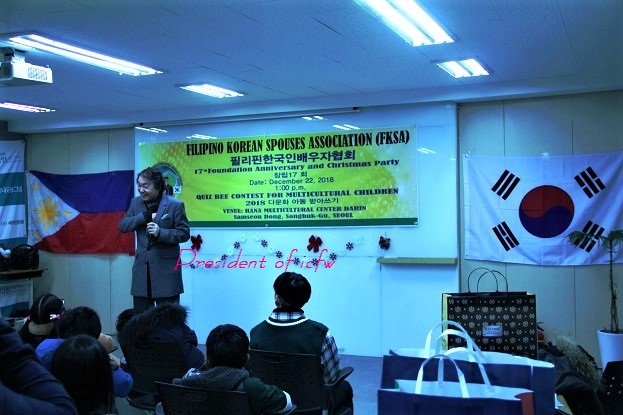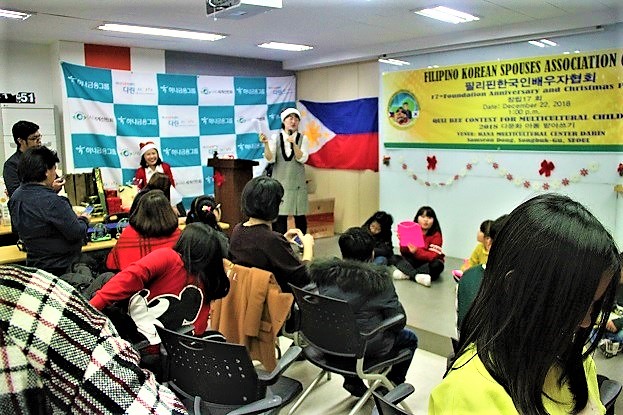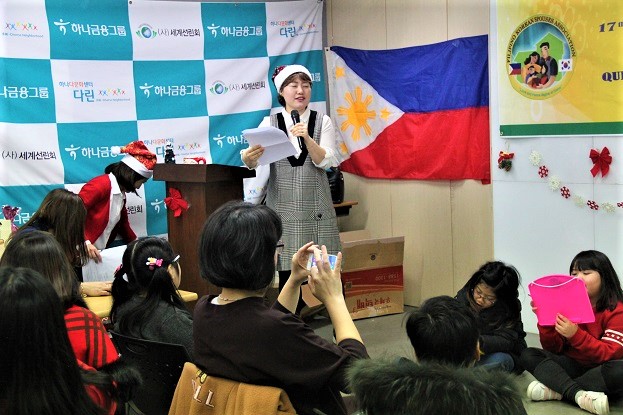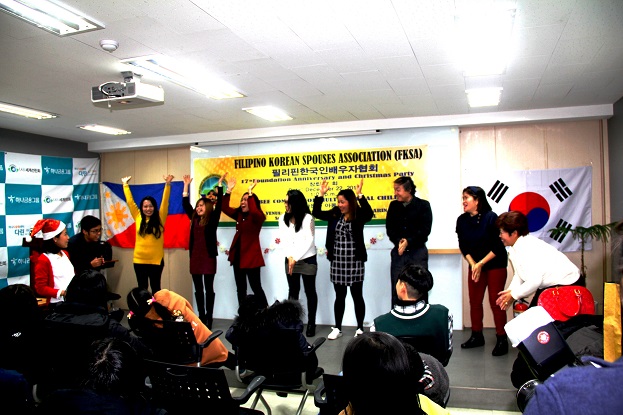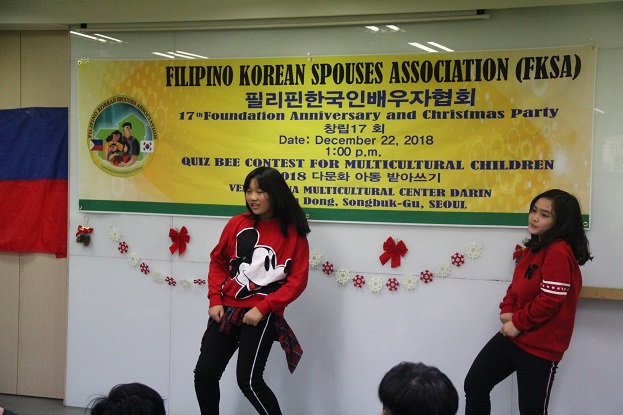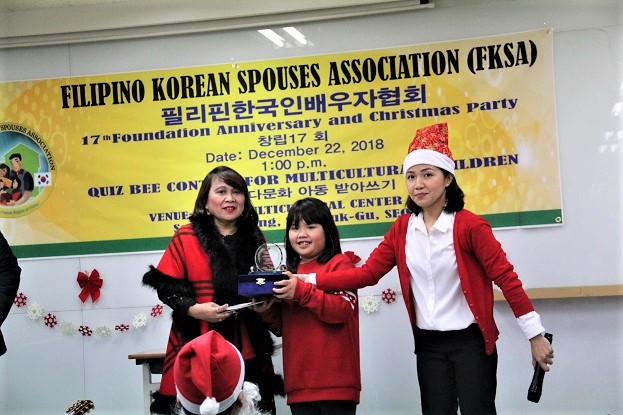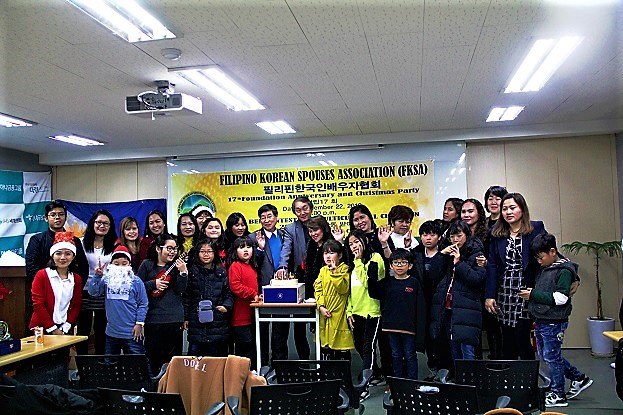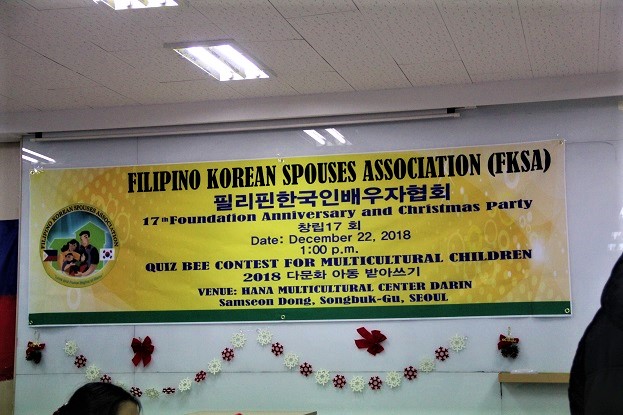 Message from FKSA Founding President Ms.FE KIM
To our distinguished guest, President of icfw Mr. Shin, At the same time, he is also the FKSA Adviser, fellow FKSA members, visitors,parents, ladies and gentlemen, Good Afternoon.
First of all, please accetp my sincere apology for the delayed celebration of this groub due to unavoidable circumstances. However, in spite of everything we are still celebrating today the 17th FKSA Foundation Anniversary, Quiz Bee contest for Multicultural Children 2018 and FKSA Christmas party.
Please allow me to share with you the short history of Filipino Korean souses Assosation. The FKSA founded in June 2001 heling less fortunate Filipino marriage migrants, victims of domestic violence as well as Overseas filipino workers in distress.
I'm very thankful to God that he had given us his spiritual guidance to strengten our group
in spite of many obstacles in life we had been encountered for the past 17 years.
we continue the FKSA mission to help less fortunate marriage migrant.
On the other hand, the FKSA continue to support high school schoarship program with parternership of UNITED FILIPINO WORLDIDE For Community Development.
Message from FKSA Adviser and icfw president Mr, Shin 신광열회장
Ladies and Gentlemen, and boyes and girls, it's lovely to see you again, First of all,
Merry Christmas And Happy New year and Congratulations on 17 th Korean and Philippine Spouses Assosation Anniversary
Especially, through the Quiz Bee Contest i can see how mothers have worked hard for their children and as much as i belive that you would have a great opportunity with your children in the future
Multiculture life in korea is very difficult, but i look forward to seeing your life develop every year I respect you all. I hope all of you enjoy much this afternoon. God bless you and your family Thank you~*
Over the psat several years, icfw presiddnet Mr. shin has watched muticultural mothers and their children and has been making a lot efforts to help them with their living problem,family problems etc.