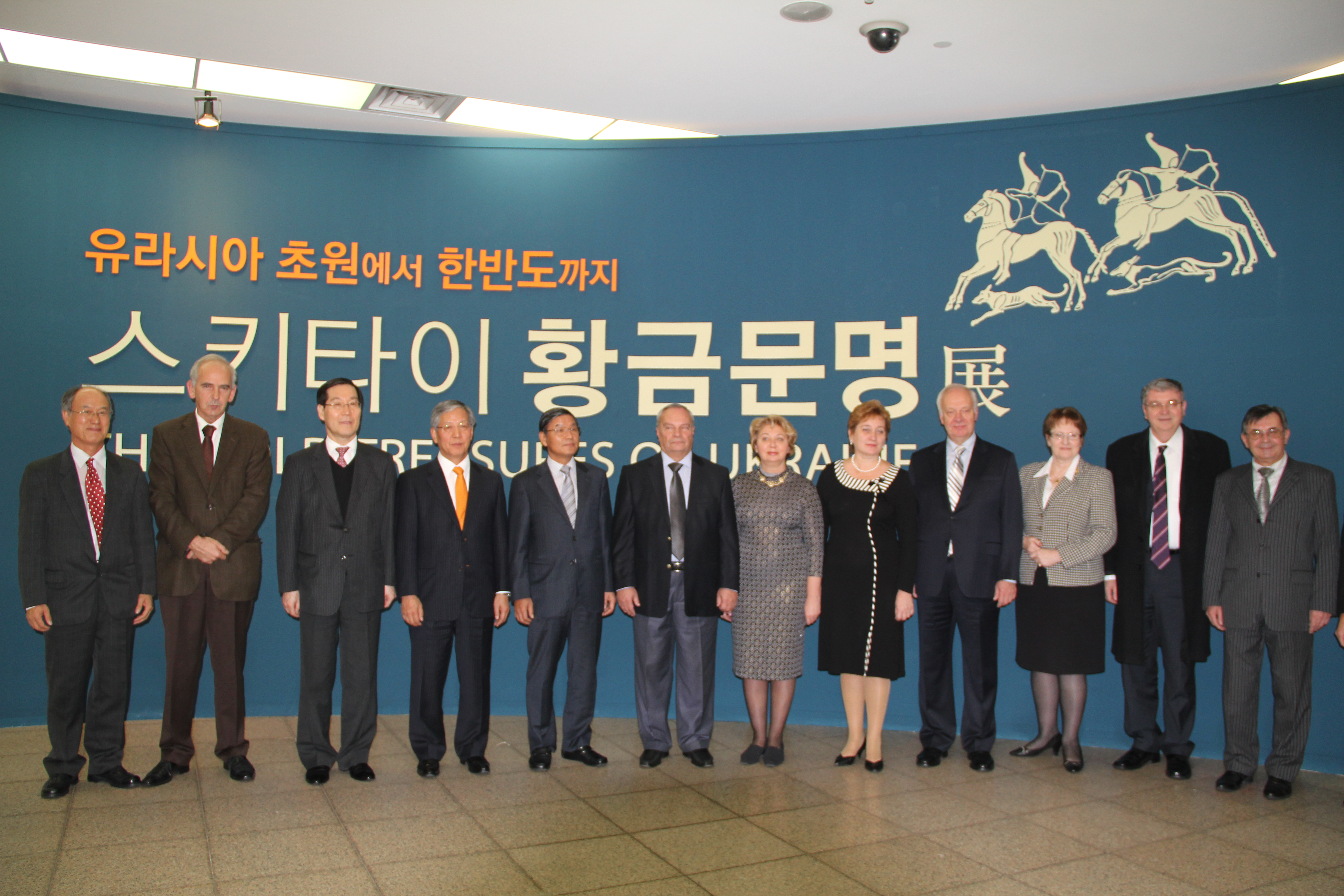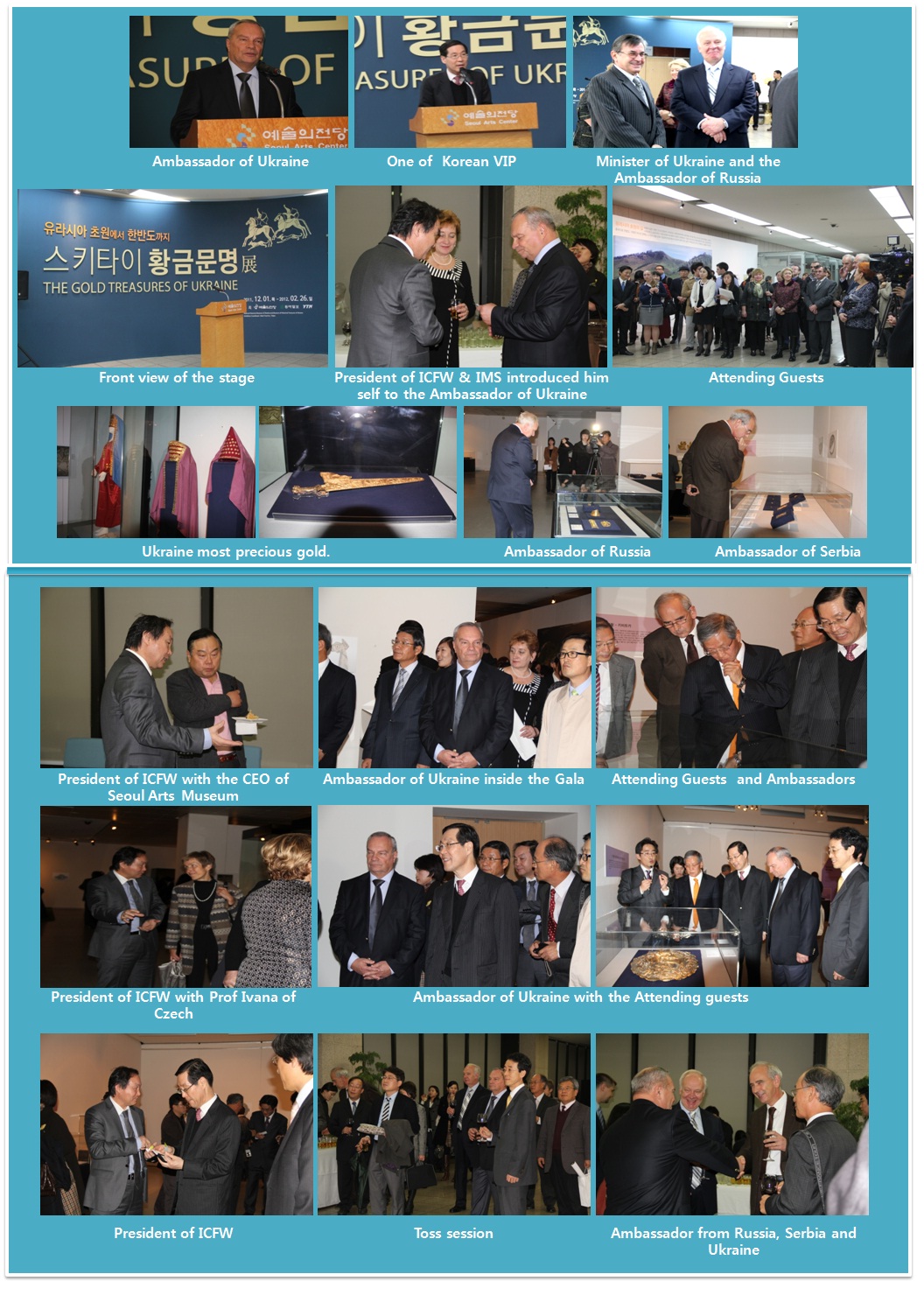 The Gold treasure of Ukraine was held at the Seoul arts Museum, on 2nd day of December '2011. The event was attended by some Ambassadors in Korea (Ambassador from Serbia, Russia etc..)
This is also attenede by the President of ICFW & IMS, Mr. Kwang Yul Shin.
The Ambassador of Ukraine H.E Volodymyr BIELASHOV gave his wonderful speech to all the attending guests.
After the speech, they shows the exhibition inside the GALA. All the attendees witness the beautiful reserved golds from Ukraine. One by one was explained by one Korean, and he explained them in Korean.