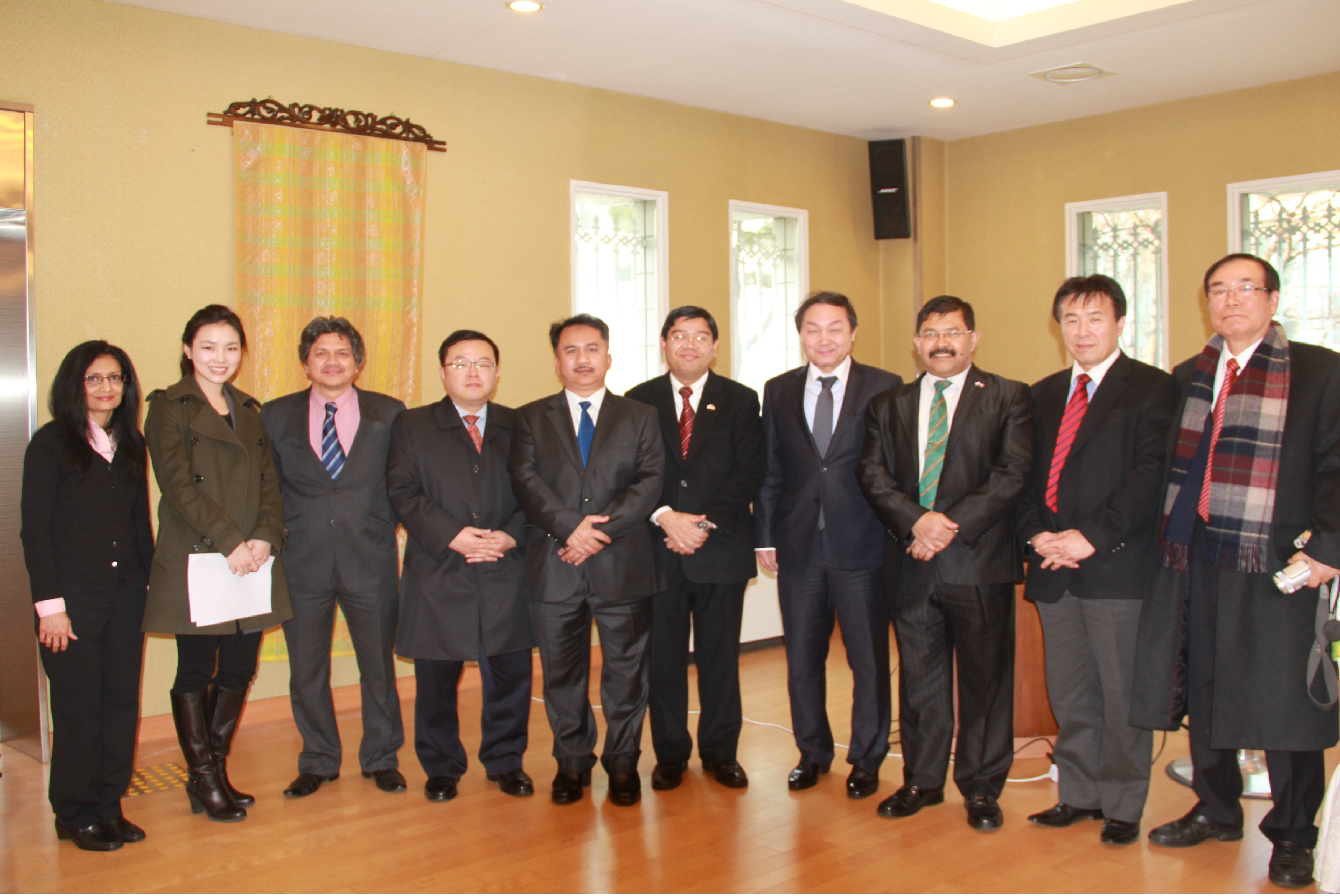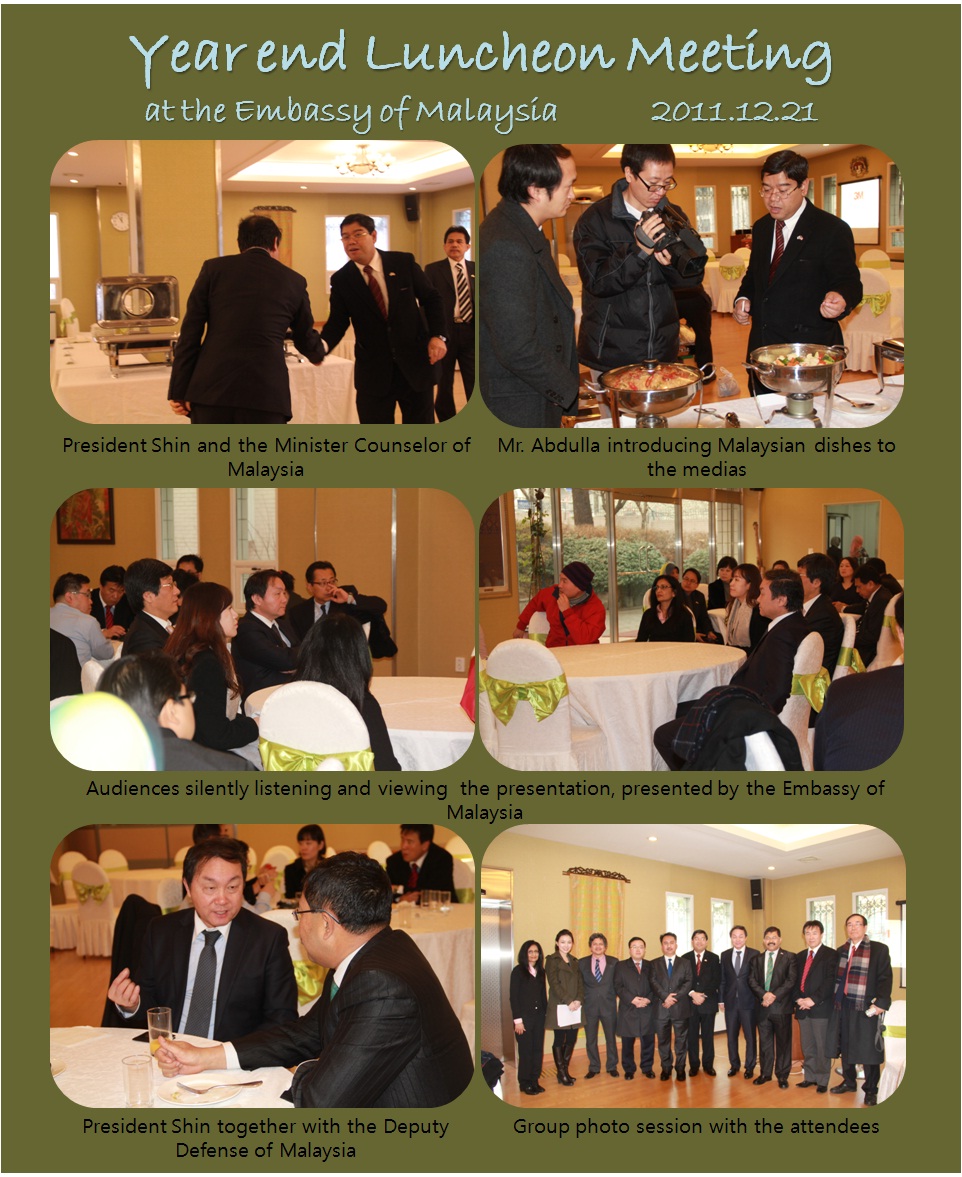 The Yearend Luncheon Meeting was held at the Embassy of Malaysia, Seoul on December 21, 2011 at 12:30 in the afternoon until 2PM. The Embassy of Malaysia invites 60 Korean Medias from different fields.
The program was well handled by the Minister Counselor of Malaysia, Mr. Abdulla Zawawi Bin Tamir.
After the meeting, All the attendees was invited to taste the Malaysian dishes prepared by the Embassy (Ladies) staff.
This meeting was ofcourse attended by the President of ICFW, mr. Kwang Yul Shin.