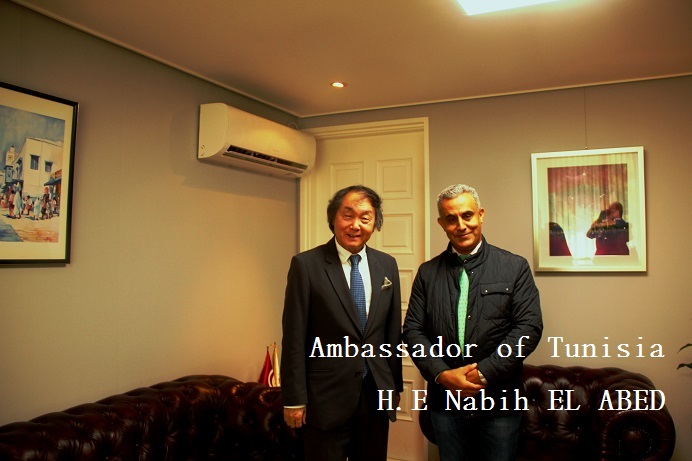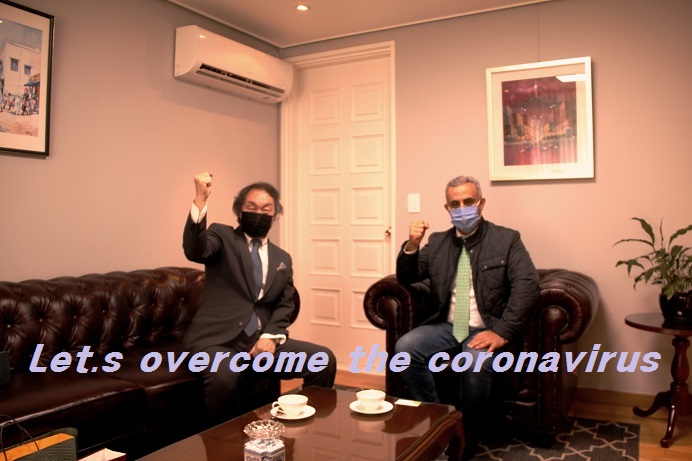 icfw
신광열회장은
23
일 오전
10
시 서울 용산 튀니지 대사관을 방문
,
나비흐 엘 아베드 주한 튀니지 대사님과 아페프 압델바리 부공관장님의 따뜻한 영접의 고마움을 느꼈다고 하신다
.
현재 약 400명의 튀니지 자국민 사람들이 한국에 거주하고 있으며, 대부분이 학생들과 비즈니스 관계 사람들이라고 하신다. 그리고 튀니지에는 200명 정도의 우리나라 사람들이 살고 있다고 한다. 튀니지의 수스(sousse) 해변 가는 세계 최고의 관광지이며 그 곳에서 해적선 항해 관광은 아주 유명하다
대사님은 현재 한국과 튀니지는 좋은 관계를 유지하고 있다고 말씀하시며 2017년 주한튀니지 대사로 취임부터 현재까지 우리나라에 대한 인상을 높게 평가 하셨다고 한다,
신회장은 나비흐 엘 아베드 대사님은 경청과 이해력이 풍부하시며 폭 넒은 시야를 가지고 있는 아주 품격이 높은 외교관이라고 말씀하신다.
icfw chairman Mr. Shin said that he visited the Tunisia Embassy in YongSan Seoul at 11Am on the 23rd, and that he felt thankful for the welcome of the Ambassador H.E Nabih EL Abed and Deputy Head of Mission Ms. Afef F Abdelbari
Currently, about 400 Tunisian live in Korea, most of them are students and business people And It is said that about 200 Korean people live in Tunisia.
Sousse Beach in the Tunisia is the one of the world's top tourist destinations, where pirate ship sailing tours are very popular.
The Ambassador said the current relationship between korea and Tunisia are maintaining a very good relationship, and he praised his impression of Korea from the date of his inauguration as the Tunisia Ambassador to Korea in December 2017 to the present.
icfw Chairman Mr. Shin says that the Tunisia Ambassador H.E Nabih EL Abed is a very high-class diplomat with a rich listening and understanding and a aborad perspective.