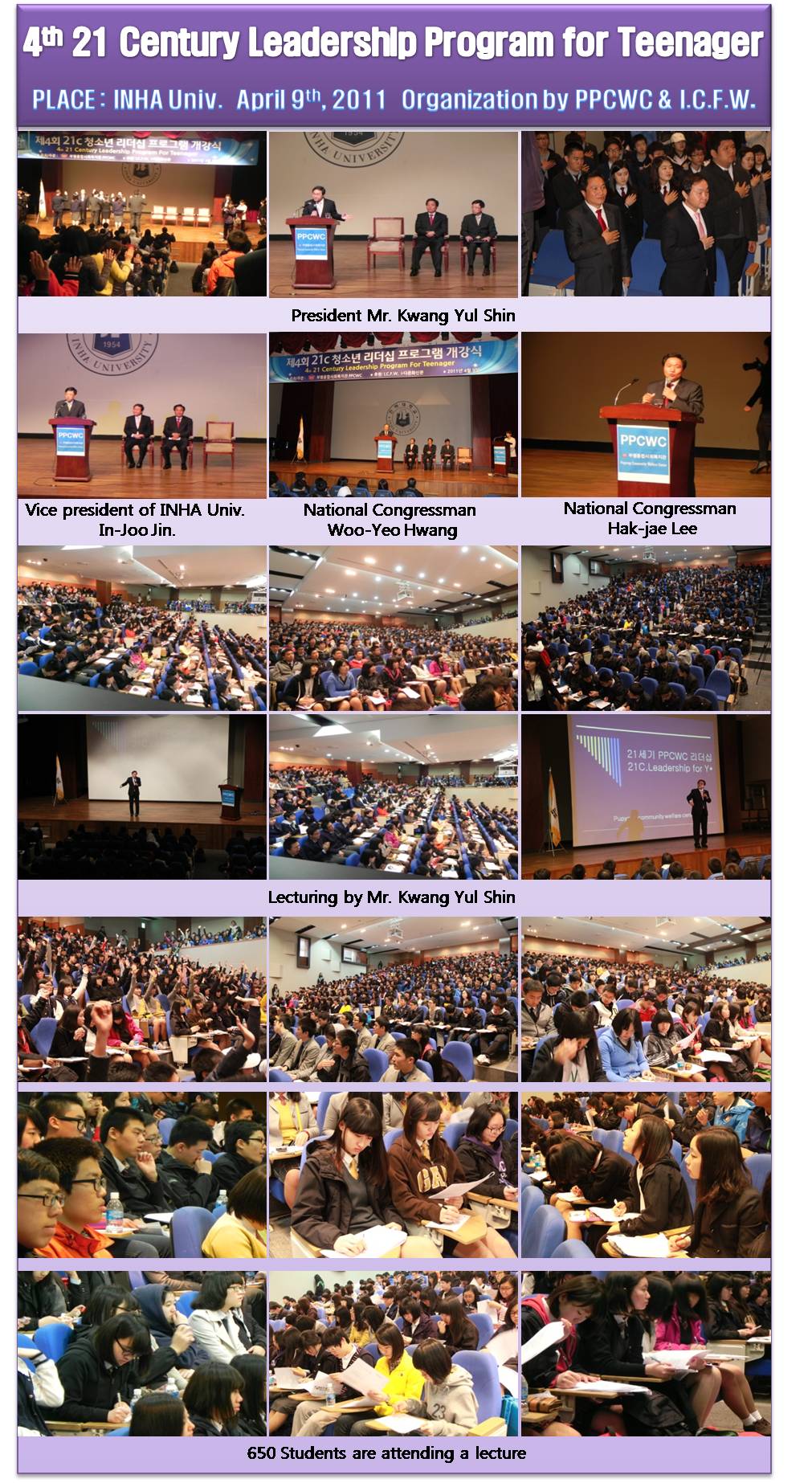 ppcwc & icfw organized the 4th 21c Leadership Program for Teenager
with about 680 students who are the presidents, vice presidents of their school and special school leaders from 73 different high schools at Inha Univ in Incheon City. 2011, April 9.
Three VIP have been delivered a congratulatory speech
who are National Congressman Mr.Hak-jae Lee, Mr.Woo-Yeo Hwang, and
the vice president of INHA Univ. Mr.In-Joo Jin.
They are studing about leadership, multicultural society and future education in global world for 7weeks by the President of icfw & ppcwc Mr. Shin, Kwang yul.