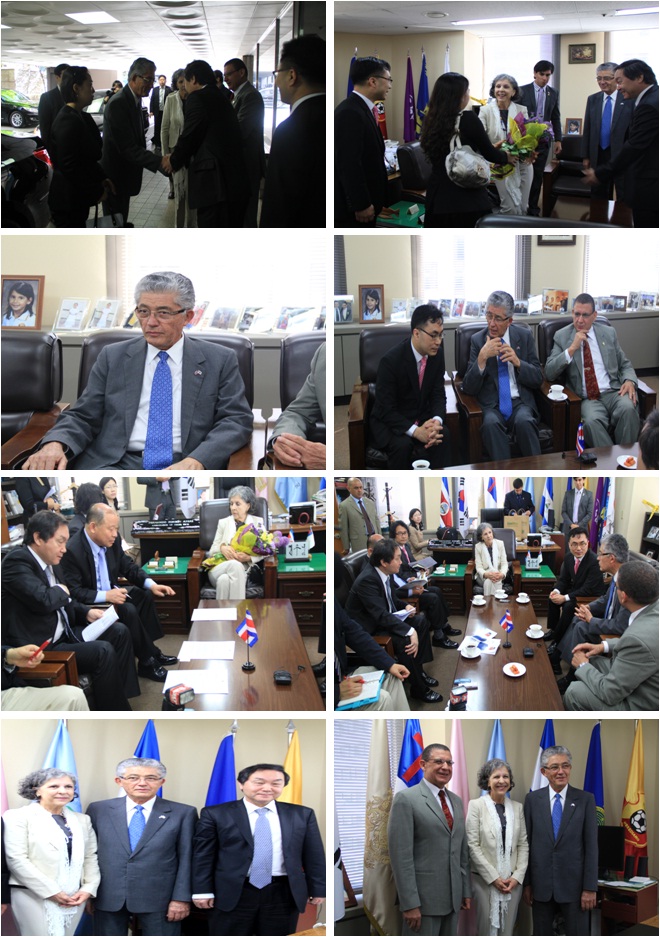 On 17th of May '2011(Tuesday).

President Kwang Yul Shin, luckily had the chance to personally interviewed the new comer and freshly came from Costa Rica. Mr. Alfio Piva Mesen, The First Vice President of Costa Rica. He was arrived in Korea together with his lovely wife, Mrs. Ginette Rodriguez Vargas. Mr. Mesen was graduated at the University of Parma, Italy. He were graduated as a Veterinarian. He subsequently earned a doctorate in Animal physiology at the University of Milan, Italy.
A day before the Vice President came to the country; His Excellency Fernando Borbon invites President Shin for welcoming the Vice-President at the Embassy of Costa Rica.
President Shin straightly asked the Vice President about his First Impression to Koreans and to the country. The discussions also convey about the Relationship of both countries; point of views about Korean technology and the exchange of students.
We understand that Mr. Mesen had a very hectic schedules and he has a lot of things to do, for that reason we end the interview in a span of 30mins.