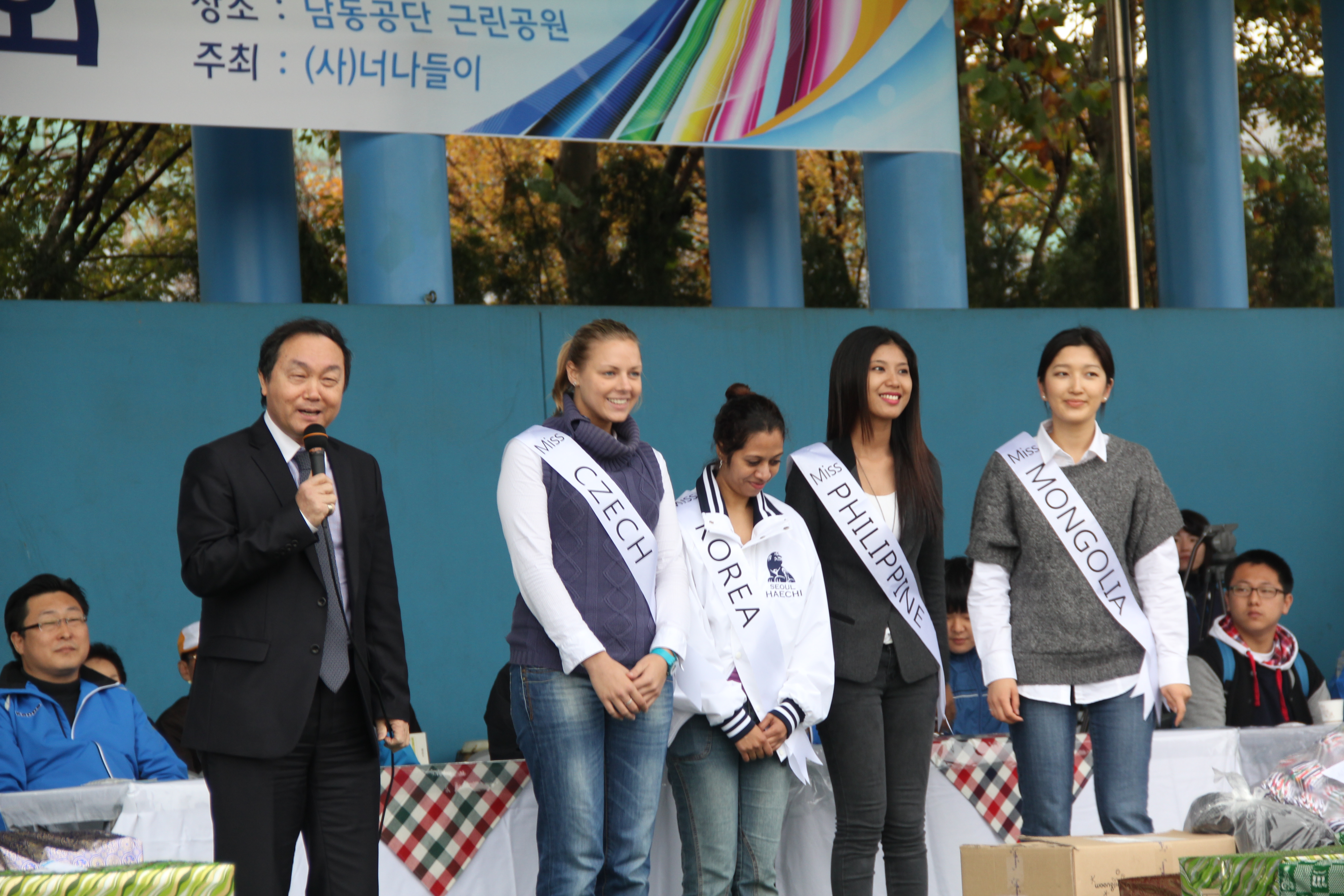 The 1st voluntary mission of the 2nd Miss IMS Candidates was held on November 06, 2011 at the Southeast Industrial Park.
Togeter with the Chairman of Miss IMS Pageant & President of ICFW. Mr. Kwang Yul SHin and the rest of the four candidates of Miss IMS 2011(Miss Philippines, Mongolia, Mauritius and Czech are presents during the event. The candidates were having fun while watching the game.
The occasion was also participated by some VIPS, Senators and Four member of Parliament.
According to the candidates that was a very good experience.