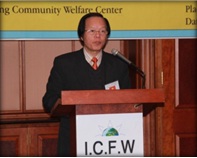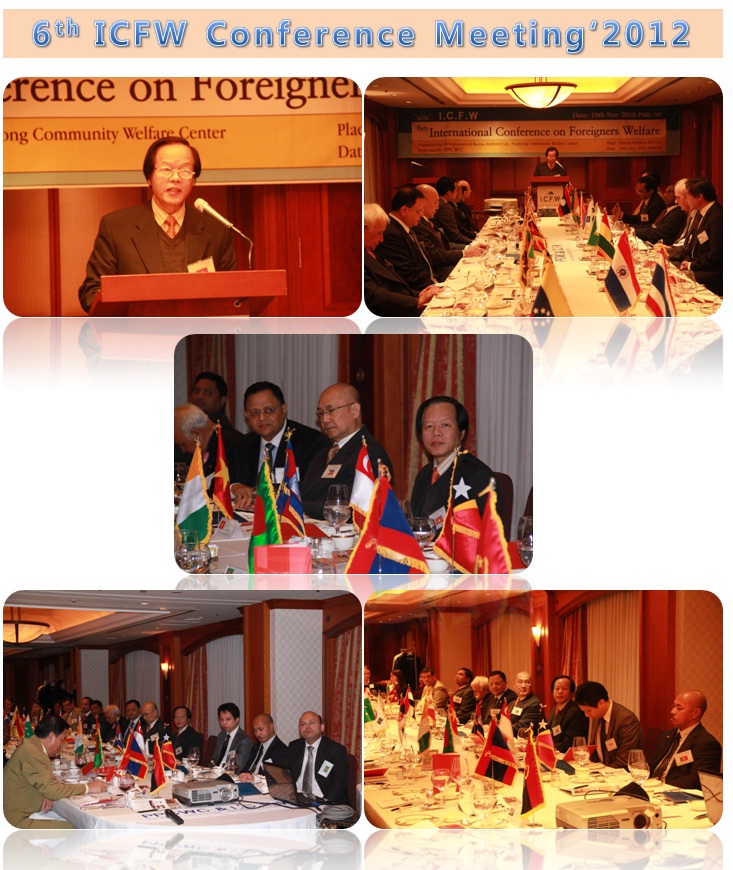 CONGRATULATORY MESSAGE TO ICFW
Mr. Kwang Yul Shin, Distinguished guests, Excellencies, Ladies and Gentlemen, Annyeong hasimnikka!
I sincerely thank President Shin for his invitation extended to me to attend the 6th ICFW today. I think it is very meaningful to organized such conference which can be a great contribution to improving the overall situation and welfare of the foreigners who reside in Korea.
I would like to express our deepest appreciation to the Korean government and to the people who generously grant the warm home to foreigners and try their outmost to help them to have stable and happy life in Korea. It is significant to know that there are over 170 centers for supporting multicultural families all over the country which offer assistance to foreigners in learning Korean language, cultural values and traditions. This is very important to help them to integrate and live harmoniously with the Korean people in this increasing multicultural society.
I would like to propose to the Korean government, social organizations concerned to pay more attention to the multicultural families as they constitute an important and integral part of the Korean society. There are two issues to be addressed properly;
To help the foreign wives of Korean husband who can work and would like to work to find a suitable jobs. So that they can also contribute to their families income to improve their living standard. To pay attention to the children of multicultural families in terms of Public health and education. And to overcome any appearance of discrimination against them. I believe they are all indeed the citizens of the Republic of Korea and future builders of the Korean society. If and once they grow up healthy and well-educated they will certainly contribute to the maintaining of the socio-economic development as well as national defense and security of Korea. We welcome and highly appreciate if the government of Korea will exempt the children of multi-cultural families from paying school fees from next year. We would like to see them 100% happy, as happy and strong families make a happy and strong society.
With that, I wish president Kwang Yul Shin and ICFW the greater success in your noble mission. I also wish all of you the best of health and every good luck. Kamsahamida.
H.E Tran Trong Toan Ambassador of VIETNAM